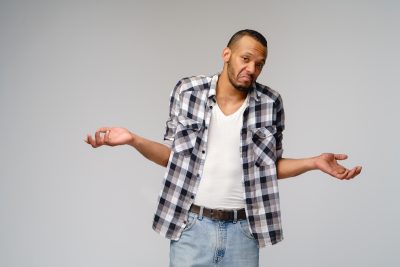 Do you hesitate before smiling because you are embarrassed to reveal stained teeth in pictures? Do you feel frustrated by the gradual change in the color of your enamel, or worry that discoloration is a sign that you have poor oral health? Unfortunately, even people who successfully prevent difficulties with dental decay can struggle to keep stains from gathering on their teeth. The good news is that there is something you can do to make your smile look brighter and healthier. Our Sheridan, WY dentist's office actually provides two different options for teeth whitening treatment. In addition to whitening patients' smiles at our practice, we provide take-home kits that let people fight accumulated stains from the comfort of their home!
Teeth Stains Affect Many Different People
Why are teeth stains so common? Many of the products that people consume regularly leave particles behind on enamel, which can create a buildup of discoloration that hurts the way that they look. For those who use tobacco, or those who have naturally softer enamel, problems with stains can be more pronounced. While you can fight recent accumulations of stains with good daily habits, or with store bought whitening agents, it may be difficult for you to fight them effectively without your dentist's help.
Arranging Your Preferred Approach To Teeth Whitening Treatment
You can choose between an in-office whitening treatment or one that you take home when you come to our practice for help with stains! Both options supply you with advanced whitening agents that are capable of removing settled stains and brightening your tooth structure. The in-office treatment can be completed in one visit thanks to a special light we use to stimulate the gel applied to your enamel. Your take-home kit will include trays that make it easy for you to apply these gels on your own, which makes the daily applications easier to perform than you might anticipate.
Discussing Other Cosmetic Treatments Available To You
While teeth whitening treatment is an effective treatment solution for many people, you may find it worthwhile to discuss other procedures offered at our practice. With the right approach to cosmetic dental work, we can make teeth look more uniform, cover up wear and tear, and even hide some problems with gaps and overlaps. We can address these issues with porcelain veneers, custom shells that are affixed to the fronts of teeth. You also have the option of improving your smile through tooth bonding services that use a resin substance to carefully hide flaws that have made you unhappy with the way you look.
Talk To Your Sheridan, WY Dentist About Teeth Whitening Treatment
Grinnell Street Dental is prepared to take on problems with your appearance if you feel frustrated by teeth stains. To learn more about how we can address this issue, and other problems that impact your appearance, call our dental practice in Sheridan, WY at 307-672-7567.