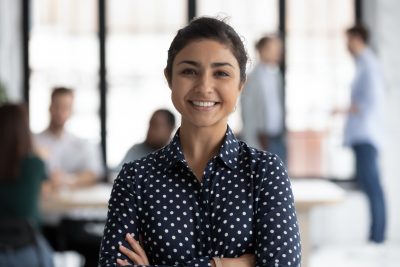 The presence of a small chip or crack in your enamel, a tooth that is not quite the same color as its neighbors, and other "minor" issues can feel like a big deal when you look at your smile. While you may like the idea of treating issues like these, your concern over how the problem will be addressed may give you pause. Is there a way to discreetly fix relatively minor issues through conservative care, or will you have to undergo a more involved procedure? Our Sheridan, WY dentist's office can provide exciting results through tooth bonding treatment. This procedure does not call for the use of a restoration. Instead, we will use a composite resin substance to carefully change a tooth's shape, size, and overall appearance.
What Can A Tooth Bonding Treatment Do For Me?
Your tooth bonding treatment can take care of many different concerns about the way you look. This service helps those who have minor damage that does not call for a more involved procedure, such as the placement of a dental crown. It can also add to a small tooth's size and close a gap between it and its neighbor, or make your smile more symmetrical. In other words, superficial changes to improve a tooth's color, shape, condition, and size are possible without the use of a restoration!
The Tooth Bonding Treatment
Tooth bonding procedures only make minimal changes to a person's tooth structure. Because of this, and because they do not call for custom restorations, patients often have their desired results after just one appointment. Composite resin is applied carefully to the surface of your tooth so that visible flaws are discreetly hidden, and so that your tooth looks natural and healthy. The resin material that we use is also utilized to provide dental fillings when we restore teeth affected by decay.
What Else Can Your Dentist Do To Change Your Smile?
If you want to restore an injured tooth, we do need to evaluate the degree of damage to your enamel. If the problem is too serious to make cosmetic work appropriate, we can advise you to have the tooth capped with a dental crown. You can have a crown in as little as one visit thanks to the CEREC technology we use to produce them. That crown will be carefully made to fit securely, protect your tooth, and still restore your smile by imitating healthy enamel!
Talk To Your Sheridan, WY Dentist About Tooth Bonding Treatment
By performing tooth bonding treatment to improve your appearance, you can put an issue with a minor but frustrating flaw behind you! To find out more about this and other cosmetic services that we provide, call Grinnell Street Dental in Sheridan, WY at 307-672-7567.