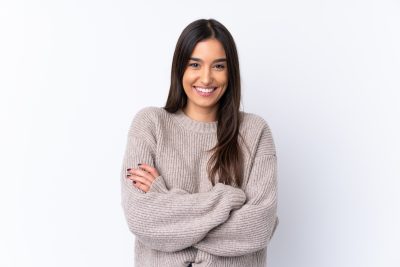 How long will dental work to restore an injured tooth take? How much care is involved when you want to change the shape or size of a tooth that looks out of place when you smile? As you start to explore your options for cosmetic treatment, you can be surprised to learn that a tooth bonding procedure offers many benefits while taking less time than you think possible! Because this treatment approach does not call for permanent restorations to be made and placed, our Sheridan, WY dentist's office can complete it in as little as one appointment. We can meet with you to discuss what tooth bonding treatment might entail to make your desired changes, and we can review your other options for care that can change the way you look!
What Changes Would You Like To Make To Your Appearance?
Through a single cosmetic dental procedure, you can restore teeth that look awkward because they are misshapen or the wrong size; you can brighten teeth that appear dull or discolored; and you can even close a gap or hide an awkward overlap between two teeth. A tooth bonding procedure makes it possible for us to address several concerns at one time. This is because the procedure covers your tooth, allowing us to modify its shape, size, and color in as little as one appointment.
How Tooth Bonding Treatment Improves Your Smile
The tooth bonding process involves the application of a composite resin substance that adheres permanently to your enamel. This material is also used in cavity treatments, as it gives us a means of restoring a tooth with a lifelike material. For cosmetic work, this treatment can work to brighten a tooth, hide a chip or crack, and generally change a tooth's shape. Because this approach offers results in a short time and minimizes changes to your tooth structure, it can be a popular solution for many people who have concerns about the way they look.
Other Cosmetic Services To Discuss With Your Dentist
There are other procedures that can significantly restore your smile in a relatively short time. One other treatment we provide revolves around the placement of custom veneers to the fronts of teeth. Porcelain veneers are slim enough to only require minimal changes to your tooth structure, but they are strong enough to provide improvements for many years. If your focus is on restoring a smile affected by poor alignment, we can discreetly fix your teeth through an Invisalign treatment.
Talk To Your Sheridan, WY Dentist About Tooth Bonding Treatment
By looking into tooth bonding treatment, you can find out about a procedure that lets you make many exciting changes to your smile while only undergoing a limited amount of work. If you have questions about this procedure, or any other cosmetic treatment, contact Grinnell Street Dental in Sheridan, WY by calling 307-672-7567.