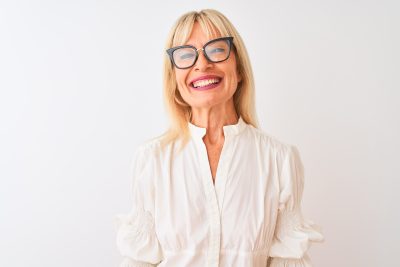 Are porcelain veneers used to address isolated tooth flaws, or are they intended for people who want to make big changes to the way they look. Simply put, these cosmetic restorations can actually help in both circumstances! At our Sheridan, WY dentist's office, we can provide custom veneers for patients who feel that their appearance is starting to suffer because of changes in their appearance. We can also recommend placing a veneer over a specific flawed tooth in order to restore your smile. Because we provide a variety of services for issues like discoloration, dental damage, and naturally occurring problems, we can make sure you see the results you want, whether you are looking into treatment for a specific issue, or if you have broader concerns about the way you look.
How Many Teeth Are You Interested In Restoring?
For some people, cosmetic dental work is an opportunity to take care of a frustrating tooth flaw that sticks out when they smile. For others, it can be a chance to pursue a full smile makeover. At our practice, we can use veneers in both scenarios to make meaningful, long-lasting changes. Veneers are thin, durable shells that are designed to cover the front portions of teeth and hide any visible flaws. Because of their slender design and limited area of coverage, we can limit the changes to your tooth structure to make space for them.
What Veneers Can Do To Change Your Appearance
While they only cover a limited area, veneers are able to make significant changes to the way you look. When they are placed, they can address issues like discoloration, visible damage, and problems with the shape or size of teeth. For people who worry that discoloration and gradual enamel erosion makes them look older, veneers can have a revitalizing effect on the way they look. Someone who wants to hide a chip or crack in a tooth can use a single restoration to hide damage and regain a confident appearance.
Should I Look Into Other Cosmetic Procedures?
While veneers are capable of addressing many different issues, we do offer alternatives to this procedure. One thing we can do is take care of an injury or conspicuous flaw by performing a tooth bonding procedure. This cosmetic procedure does not require a permanent restoration, and can be completed in as little as one appointment. If you are concerned about the alignment of your smile but not the condition of teeth, we can discuss corrective work with Invisalign aligners.
Talk To Your Sheridan, WY Dentist About Porcelain Veneers
With the right procedure, you can address all of your concerns about your appearance and leave our practice with a confident, dazzling smile! To learn more about the role that veneers can play in improving the way you look, contact Grinnell Street Dental in Sheridan, WY by calling 307-672-7567.