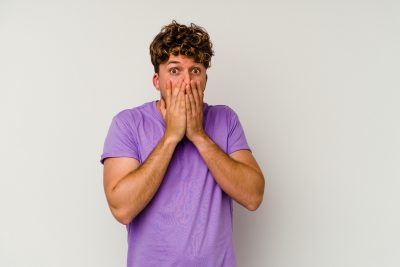 When a cold sore forms, it can be hard to hide. It can also be hard for you to hide your embarrassment as long as it is present and impacting your appearance! Our Sheridan, WY dentist's office is prepared to help you deal with a cold sore when one starts to erupt. Through the use of laser technology, we can shrink a sore, prevent one from fully erupting, and even stop another one from forming in that same spot! This is one of many issues where a visit to your dentist can lead to welcome benefits.
Are You Tired Of Trying To Hide Cold Sores?
When a cold sore starts to erupt on your lip, you can grow embarrassed by the way it affects your appearance. This problem, a consequence of the herpes simplex virus, can cause an unsightly sore to form, and it may be accompanied by issues like fever, a sore throat, or even swelling in your lymph nodes. Of course, even if you have little physical discomfort to fret over, you can be alarmed by how you look when one flares up. The good news is that we can use a special laser tool to fight a cold sore and help you regain your appearance in less time!
Using Lasers To Address Your Embarrassing Cold Sore
The use of lasers can address problems with cold sores more quickly than care that relies on ointments and other topical solutions. If it has not erupted already, lasers can actually prevent this from occurring, making your experience with the sore less embarrassing and uncomfortable. By using laser treatment instead of a topic treatment, you can also make yourself less likely to have a future problem in that same area.
Other Services That Help You Show Off Your Best Smile
There are many procedures that our practice offers to help patients show off truly confident smiles! With the right cosmetic dental procedure, we can deal with a number of issues that make you feel self-conscious. In fact, we can actually take on several issues with as little as one procedure, so we can make your ideal improvements surprisingly attainable! One way to address several problems at once is to provide porcelain veneers. These thin, durable shells can cover a limited portion of your enamel in order to completely hide problems with discoloration, wear and tear, and even problems with tooth shape and size.
Talk To Your Sheridan, WY Dentist About Laser Treatment For Your Cold Sore
By bringing up your concerns about cold sores with your dentist, you can learn about the advantages of treatment with laser technology! Our practice is happy to meet with people who have a number of concerns around the way they look. To find out how we can help you, please contact Grinnell Street Dental in Sheridan, WY by calling 307-672-7567.