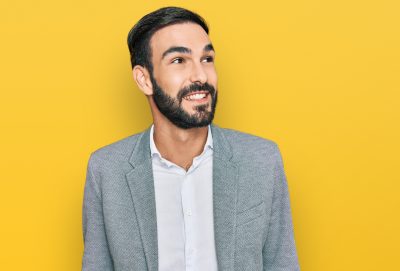 Your confidence in your smile can change in seemingly no time at all. While some problems, like the buildup of teeth stains, can worsen gradually, some issues can lead to unexpected challenges and concerns. For example, you can be embarrassed by the eruption of a cold sore that makes you look unhealthy and less attractive. You can also find yourself in need of cosmetic dental work after chipping or cracking a tooth, leading to an undesirable smile change. At our Sheridan, WY dentist's office, we can help you show off a happier, more confident smile by taking on these different issues. We can also provide the appropriate care when an oral health issue also impacts your appearance.
How Laser Treatments Benefit Patients Affected By Cold Sores
Through treatment with lasers, we can support patients who experience problems with cold sores. There are several benefits to scheduling laser treatments. One is that you can limit a cold sore's potential eruption, Another is that after treatment, you can be less likely to experience a future cold sore in the affected area. Thanks to this procedure, people who live with cold sores can avoid embarrassment while limiting the time they spend with these uncomfortable and painful formations.
Using Cosmetic Treatments To Improve Your Smile
There are several cosmetic flaws we are ready to address for you. After a tooth injury, you can find that cosmetic treatment is able to quickly and conservatively restore your appearance by hiding enamel chips and cracks. Both porcelain veneers and tooth bonding services are able to restore the appearance of teeth that are chipped, cracked, or broken while requiring less work than is involved in placing a dental crown. We can also help with naturally occurring problems with tooth shape and size, and we can take care of you if you are bothered by the accumulation of teeth stains.
Restorative Dental Work And Your Appearance
It is sometimes appropriate to approach cosmetic problems with restorative dental work. An obvious example is tooth loss – by providing a durable, lifelike prosthetic, we can give you back your full smile and also address problems with your dental function. We can offer both dental bridges and dental implant-held restorations. For teeth that are still in place but in poor health, we can provide restorative treatment with lifelike dental crowns.
Your Sheridan, WY Dentist Can Address Oral Health Issues Affecting The Way You Look
Grinnell Street Dental can take care of you if you currently have issues with your appearance. Through both cosmetic and restorative services, we can take on a variety of issues that make people less than thrilled with the way they look. If you have questions, or if you want to learn more, please call our dentist's office in Sheridan, WY at 307-672-7567.