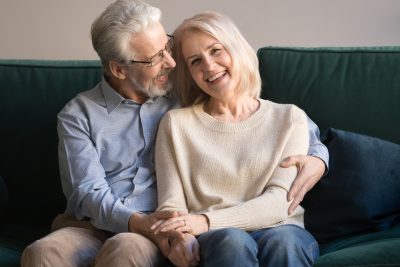 Are you currently trying to adjust to a gap in your smile caused by tooth loss? If you are, you can be well aware of the difficulties that this problem can cause. Your frustration over your inability to maintain a natural bite function can be accompanied by anxieties around your incomplete smile's impact on your appearance. What you should know is that dental implants help patients deal with the cosmetic and functional impact of tooth loss. At our Sheridan, WY dentist's office, we can review the benefits of a procedure to close that gap in your smile. After work is complete, you can enjoy more functional support while you bite and chew, and you can feel a renewed confidence in the way you look!
What Dental Implants Do For Your Prosthetic
Prosthetic teeth can do more than just provide esthetic benefits for you. With the support of a dental implant, you can rely on your restoration to stay in place even when you use it to apply pressure while biting and chewing. Implants secure replacement teeth to your jawbone, creating the kind of support that natural teeth roots provide for our teeth. In addition to helping you by improving your dental function, they can protect you against jawbone deterioration!
How Implants Help Restore Your Bite Function
Dental implants let you permanently support replacement teeth, keeping them in position securely enough to make biting and chewing safe. The implant itself is secured in your jawbone. Before this placement occurs, you will undergo a careful examination to determine the right angle and position of this post. Because the restoration is secured in this way, it can remain in place without affecting neighboring teeth. In fact, the implant can actually help surrounding teeth stay stable as well by providing support for their roots.
Discussing Other Treatment Options For Tooth Loss
We can discuss treatment with a dental bridge as an alternative to to work that involves dental implants. A bridge remains in place thanks to a pair of crowns that are on either side. The crowns cover your neighboring teeth to hold your prosthetic in position. This can restore the way you look, and it can provide beneficial bite support.
Talk To Your Sheridan, WY Dentist About Dental Implant-Held Restorations
Through treatment with dental implants, we can restore your full smile and give you more bite support. At Grinnell Street Dental, you can find out about the different treatment options available to you if you have experienced tooth loss. The sooner you address this issue, the sooner you can regain confidence in your appearance and dental function! To discuss prosthetic services, or to learn more about other services that we provide, call our dentist's office in Sheridan, WY by calling 307-672-7567.