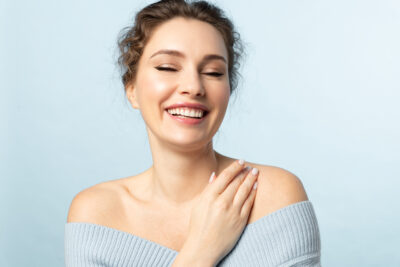 When you have more than just a filling or stained teeth, but instead of several serious issues with your oral health, such as infection and tooth loss, you need a full mouth rehabilitation. In today's blog, your Sheridan, WY, dentist talks about how we rebuild and rejuvenate your smile with full mouth rehabilitation.
When to Seek Treatment
When you have multiple concerns with your smile and haven't seen the dentist in quite a while, then you may need a full mouth rehabilitation. Our team will begin by talking to you about your smile and the imperfections you want to see addressed. Our team with digital x-rays and intraoral cameras allow us to assess the cause and severity of the concerns, so we can treat underlying issues as we rebuild your smile and offer better function and a more attractive appearance.
Sedation
Some aspects of the process could involve more minor treatments, but for others we may need to address infections and even replace missing teeth. To ensure your comfort during these more extensive treatment options, our team will offer more than just a local anesthetic to the treated areas. Instead, we can also include dental sedation to help you enter a calm and relaxed state, with little to no memory of the procedure. You enjoy a comfortable experience, even if we need to conduct more involved procedures to address the concerns with your smile.
Possible Treatment Options
The makeover process involves a combination of general, restorative, and cosmetic treatments, and sometimes the use of dental prosthetics. Every smile is unique, so we can take a personalized approach when we plan and implement your treatment. Your full mouth rehabilitation could include oral appliances to ease jaw joint strain and bite concerns, addressing issues like TMJ disorder and bruxism (teeth grinding). A metal-free composite resin filling can be used to treat tooth decay, and the same material can be used in a bonding procedure to repair minor damage. Our crowns can tackle severe damage, or advanced decay or infection in a tooth. If you have misalignment, we could use clear Invisalign® aligners to shift them into proper position. These are removable too! If you have tooth loss, dental implants can function and look like natural teeth, providing decades or potentially a lifetime of tooth replacement.
If you have any questions about our full mouth rehabilitations, or if you would like to talk to our team about possible treatment options, then contact our office today to schedule your consultation!
Talk to Our Team About Rejuvenating Your Smile
Our team wants to help strengthen and rebuild your smile with our comprehensive treatment options. Reach out to Grinnell Street Dental in Sheridan, WY at 307-672-7567 to start your full mouth rehabilitation.