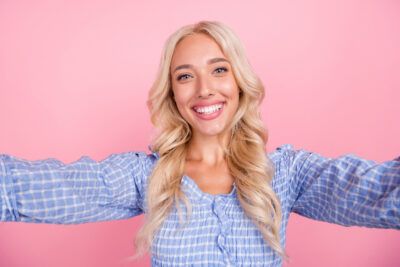 Did you know that we offer not one, but two different professional teeth whitening systems? These offer more dramatic results than typically store-bought options, and the results last longer too! In today's blog, your Sheridan, WY, dentist will be talking about the difference between our at-home and in-office teeth whitening treatments.
In-Office Treatment
The main benefit of our in-office teeth whitening treatment is the fact that the entire process takes one visit, so you can obtain results before a big event. The process could brighten your smile by several shades, and begins with our team placing a powerful bleaching solution to the surfaces of the teeth. We then employ a special light to activate the gel and begin breaking up and removing teeth stains. The process could take as little as one to two hours, so you can enjoy a much brighter smile.
Brightening Smiles at Home
If you have more severe discoloration, we have a teeth whitening option that could make your smile up to eight shades brighter, and also limit tooth sensitivity as well. Our at-home teeth whitening treatment uses trays and gel to break up and remove stains. You visit our office so we can take impressions of your smile and create a set of custom plastic trays. We send this home with you, along with several plastic syringes of bleaching gel. At home, you fill the trays with the gel and wear them for a set amount of time each day, usually about an hour. The total treatment time usually falls between a week and ten days. The trays and any leftover gel are then yours to use for touch-ups down the road.
Keeping Your Smile Bright and Beautiful
Along with professional teeth whitening, you can also take other steps to keep your teeth bright and shining. For example, take time to brush and floss daily, as this removes the food particles that could feed bacteria and create plaque buildup, which would make stains more visible. Cut back on drinks with dark pigments, like tea, soda, coffee, and red wine, and also avoid tobacco products of any kind. Finally, be sure to see us for a cleaning every six months. If you have any questions about removing unsightly teeth stains with whitening treatments, then contact our team today to learn more. We want to help you enjoy your brightest smile!
Talk To Your Sheridan, WY Dentist About Cosmetic Dentistry
Don't settle for a smile marred with embarrassing brown and yellow discoloration. To find out how our team can remove or mask unsightly teeth stains, then reach out to Grinnell Street Dental in Sheridan, WY at 307-672-7567. We have an array of cosmetic treatment options to transform your smile!