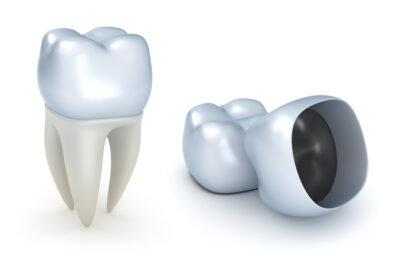 When you have a tooth that needs repair for damage, or a cavity beyond the reach of a filling, you may require a dental crown. With the advanced CAD/CAM system, we can create and place the dental crowns in only one visit! In today's blog, your Sheridan, WY, dentist talks about our lifelike same-day crowns.
The Reasons to Repair Your Teeth
When should you receive a dental restoration? The restoration covers the entire visible portion of each tooth, which means we can use them to correct a variety of cosmetic and restorative concerns. For example, our same-day crowns could be used to repair cracks, chips, and serious breakage. We can lengthen worn down tooth structure, and even address misshapen teeth too. Placement also improves overall bite balance and chewing function in some cases. As we will discuss further one, they can also address minor tooth loss by securing a dental bridge.
Same-Day Dental Restorations
At one time, creating and placing one meant a minimum of two to three visits. But we can use advanced CAD/CAM technology to craft and secure them in only one visit. To begin, our team will numb the tooth and then carefully remove a small amount of structure from it. We then take detailed digital images of the prepared tooth from multiple angles, which we use to create a computer impression. This enables us to design your craft, and we upload the information into an onsite milling machine. The machine then fabricates the restoration from a solid block of ceramic. The material is translucent like tooth enamel, and can be shaded to blend with your tooth. We then check the fit and make any necessary adjustments before we attach the finished product. In only one visit, we will repair your teeth with same-day crowns!
Bridges
What if you have missing teeth? If so, we can create and secure a dental bridge in only one visit using the same CAD/CAM process! We will need to remove structure from the teeth on each side of the gap, known as abutment teeth. We again gather detailed images and create a 3D computer impression. The machine will mill the bridge, which consists of your new teeth with crowns on one or both sides. We then attach these corns to the abutment teeth, securing your new teeth firmly in place. We can use this to address one lost tooth or up to three in a row.
If you have any questions, give us a call today!
Talk To Your Sheridan, WY Dentist About Restoring Smiles
We would like to help you enjoy optimal oral health in only one sitting. To find out how our we offer stronger smiles with lifelike results, then reach out to Grinnell Street Dental in Sheridan, WY at 307-672-7567.