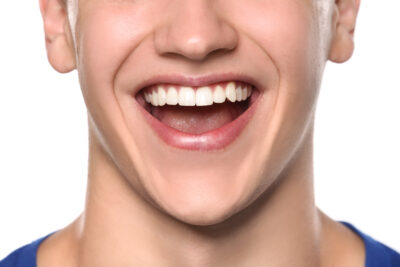 When you have several cosmetic imperfections with your smile, then our team may prescribe one or more porcelain veneers. These thin shells of porcelain can offer dramatic improvement in only two visits. In today's blog, your Sheridan, WY, dentist discusses how we enhance smiles with our custom veneers.
When To Seek Treatment
Do you have esthetic issues with your smile that cause you to feel embarrassed or hide your teeth from the world? If you have concerns beyond simple teeth stains, then we can help. In fact, with porcelain veneers our team can tackle multiple cosmetic imperfections at once. To begin, simply schedule a consultation so we can talk to you about your smile and conduct a thorough examination. Once we understand the cause and extent of your concerns, we can choose the most appropriate treatment option. For many, these could include veneers. We could also combine this with other treatments for a smile makeover, such as teeth whitening and bonding or contouring.
Designing and Creating Them
Every porcelain veneer we place is custom-made for our patient's smile. This ensures a comfortable fit and a balanced bite, as well as an aesthetically pleasing appearance. To get started, we first remove structure from the outside of each tooth receiving a restoration. Next, we take detailed digital images of the tooth, which we combine to create a 3D impression. In a dental lab, we use the impression to design and fabricate a custom porcelain restoration. When your thin restoration is ready, we will attach it to the front side of the teeth with a powerful bonding agent. This instantly changes the front and side of the tooth, addressing multiple cosmetic issues. The restoration itself is shaded to blend with the smile seamlessly too!
The Cosmetic Benefits
Our team could place them to repair minor chips or cracks, lengthen worn down teeth, and reshape ones that are misshapen or malformed. We could secure them to close gaps between the teeth and even mask permanent teeth stains, the kind that don't respond to traditional whitening systems. Placement could also correct the appearance of minor misalignment, so you can obtain a straighter looking smile without the use of braces or aligners. For many, this is essentially a smile makeover in only two visits.
If you have any questions about porcelain veneers, then contact our team today to learn more. We want to help you smile with confidence in 2023 and beyond!
Talk To Your Sheridan, WY Dentist About Our Lifelike Treatments
We're ready to help enhance the beauty of your smile with porcelain restorations. To find out how our team provides major cosmetic improvement, then reach out to Grinnell Street Dental in Sheridan, WY at 307-672-7567.