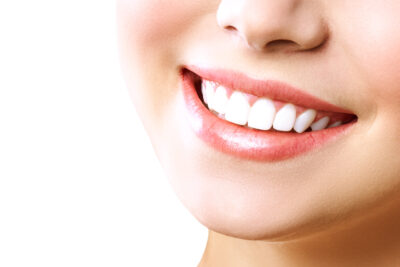 Do you have discoloration? Instead of relying on less than stellar store-bought whitening treatments, or hiding your smile from the world, you should seek professional treatment. We have an in-office and an at-home option to remove teeth stains. In today's blog, your Sheridan, WY, dentist talks about our teeth whitening treatments.
The Causes of Your Discoloration
How do stains form on the surfaces of our teeth? Well, they can be caused by several different factors. For example, when we don't brush and floss daily, this allows plaque buildup to grow severe and make stains more visible (while also leading to tooth decay and gum disease). Consuming foods with a lot of sugar and starch also feeds harmful oral bacteria, making plaque and stains more likely. Beverages with lots of sugar and dark pigments, like tea, red wine, coffee, energy drinks, sports drinks, and soda are factors too. Finally, not seeking a cleaning every six months to remove all plaque buildup, and to polish the teeth, could be a potential cause. To brighten your teeth, you need to improve your daily oral hygiene this, and also schedule a teeth whitening treatment.
Removing Discoloration at Home
We have two different teeth whitening options to remove stains from the surfaces of your smile. With the home-based option, our team will first invite you to the office so we can create a custom set of plastic trays, crafted based on digital impressions taken of your teeth. We then send these trays home with you, along with several syringes filled with a bleaching gel. At home, you will fill the trays with gel and then wear them for a set amount of time each day, usually around an hour. The trays ensure even results across the surfaces of your teeth, and keep saliva from diluting the gel. After one to two weeks, you could have teeth several shades brighter. The trays and remaining gel are then yours for touches in the months to come.
In-Office Teeth Whitening
We could also offer results in as little as one to two hours with our office teeth whitening procedure. The process involves placing a protective covering on your lips and gums, and then applying the bleaching gel to the teeth. A light is then employed to break up the stains by activating the bleaching ingredients. This could mean teeth several shades brighter in one visit, a great option is you need results fast.
If you have any questions about our professional teeth whitening treatment, or about our cosmetic procedures in general, then contact our team today to learn more.
Talk To Your Sheridan, WY Dentist About Cosmetic Dentistry
We would like to help you brighten your teeth, often in only one appointment. To find out how our team removes unsightly discoloration, then reach out to Grinnell Street Dental in Sheridan, WY at 307-672-7567.