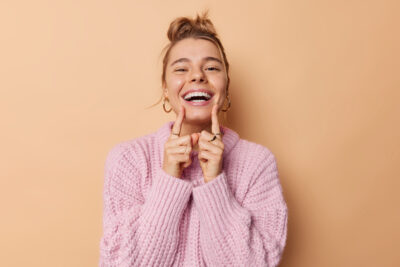 When the new year begins, some people will greet it with more confidence than others. Often, that lack of confidence comes down to problems with teeth that look unflattering because they are misshapen, discolored, damaged, or affected by other flaws that make them appear less attractive to people. What you can find is that your 2023 can start with cosmetic dentistry, so you can spend this new year enjoying renewed confidence in the way you look! Our Sheridan, WY dentist's office is prepared to help you showcase a lovelier smile. Through the right procedure, we can take on all of the concerns that have hurt how you feel about your appearance; even if you have several problems, you can find that just one treatment is enough to address all of your issues!
Are You Interested In Improving Your Smile For The New Year?
If you are bothered by the way you look when you smile, it can be difficult to feel good about your overall appearance. Our teeth are a prominent feature, one that can be among the first that people notice when you enter a room. While it can be difficult for people to overlook problems with your appearance, your dentist can effectively treat problems so that they no longer make you self-conscious. Even if there are many issues with how you look, just one treatment can actually take on all of your active concerns!
Your Options For Cosmetic Dentistry
There are different options for cosmetic dentistry that patients can explore with us. Those options include work with porcelain veneers, thin restorations that cap the front surfaces of teeth. They hide blemishes, cover damage, and even help fix problems with teeth that are the wrong shape or size. Another option is care through tooth bonding; this can take on issues that veneers treat, but this approach to care will not require permanent, custom-made restorations. We also offer services like teeth whitening and clear aligners, which can prove effective at fixing discoloration and poor spacing respectively.
We Can Help With Oral Health Issues That Affect The Way You Look
There are times when the right cosmetic results come from oral health care. We have the technology to place lifelike dental crowns in just one visit. In doing so, we can correct problems with the way you look while caring for teeth that are in poor health. These restorations are made on-site, which means you will not have to wait for a dental lab to produce them and send them to us before they can cap your teeth.
Talk To Your Sheridan, WY Dentist About Smile Improvements For 2023
2023 is almost here! If you would like to know how you can greet the new year with a better smile, please reach out to Grinnell Street Dental in Sheridan, WY at 307-672-7567.