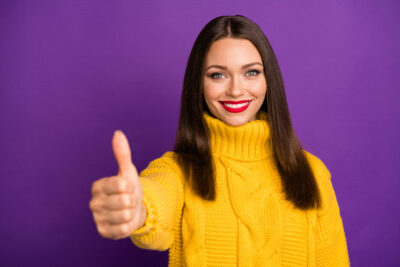 When your teeth start to take on a discolored look, your ability to smile with confidence can suffer. What you can find is that this is a tough problem to fix on your own. One reason for this is that store bought whitening agents can fail to make the changes that you really want to see, as they can have limited potency. Another is that you may need to do something other than fight discoloration from external stains. Our Sheridan, WY dentist's office is prepared to help you take on the problem with the appropriate cosmetic service. For many people, the right approach involves more advanced teeth whitening agents. For those who need something different, we can recommend a procedure that fixes your concerns and makes you more excited to show off your smile!
What Causes Dental Discoloration?
People who have discolored teeth often have a problem with enamel stains that they will need to address to see results. So many of the products that we enjoy on a regular basis are dark or rich in color, and they can create problems for how we look as the particles that give them their color build up on our enamel. Difficulties within the tooth structure can also create issues. The changes can cause teeth to look dull and discolored. Because this is an internal problem and not something that calls for an external treatment, whitening services can have less value.
Using Whitening Agents To Take On Stains
With the right teeth whitening agents, you can fight discoloration with materials that remove stubborn stains. Choosing this over a store bought treatment can lead to better improvements, as the materials we provide offer more potency. We can recommend either an in-office procedure or work to remove discoloration with a take-home treatment. With your take-home treatment, you can make changes at your convenience by using the right materials to produce results without the need for work in the office. That being said, in-office services can produce results for those who want to show off a brighter smile in less time, as only one appointment is required.
Fixing Problems Caused By Intrinsic Discoloration
Through different cosmetic dental procedures, we are able to take on intrinsic discoloration, which refers to any problems within the tooth structure. These issues can be addressed with porcelain veneers, or we can rely on tooth bonding and contouring work to provide the right coverage. We can help you determine which is right for you based on the issues you want to treat and the current state of your teeth.
Talk To Your Sheridan, WY Dentist About Treating Dental Discoloration
Dental discoloration is a source of embarrassment for many, but it is something that we can fix. For more information on how we can help you, reach out to Grinnell Street Dental in Sheridan, WY at 307-672-7567.