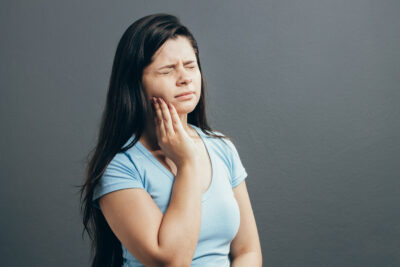 Once you start to experience problems with dental pain and sensitivity, it can be easy to assume something is wrong with your oral health. What can be less clear is what the problem is and what kind of care might be needed. At our Sheridan, WY dentist's office, we can evaluate you and help you understand what is happening with your smile. If the problem is with general discomfort while you bite and chew, we can recommend that you start TMJ treatment to alleviate tension on your joints and muscles. For someone who struggles with a pain in a specific tooth, we can advise treatment based on the condition of that tooth.
Is Your Discomfort A Sign That Something Is Wrong With Your Oral Health?
Brief periods of discomfort can occur even when your smile is in good health. However, when you struggle with persistent or advanced discomfort, it can point to a need for treatment. We can provide recommended care based on what the source of your trouble is found to be. General discomfort that affects your jaw and bite movement can mean that your joints are not working in alignment. If you have pain in a specific tooth, it can point to a problem with an injury or cavity.
Talk To Your Dentist About Treatment For An Aching Tooth
Your aching tooth can be a sign that tooth decay or an injury must be addressed to restore your oral health. Based on the state of a tooth affected by decay, we can recommend either a dental filling or dental crown. A crown can also help when a physical injury has occurred. These restorations are made to imitate healthy enamel so that they do not mar your smile or attract unwanted attention.
Planning Treatment For TMJ Disorder
What does it mean when you struggle with persistent pain or stiffness when you try to bite, chew, and speak? If the problem continues to worry you, it can point to an issue with TMJ disorder. This condition can stem from different causes. By undergoing the appropriate evaluation, we can determine if you have an issue with your jaw movement and alignment; from there, we can provide a custom guard to help retrain your bite movements.
Talk To Your Sheridan, WY Dentist About Treating Your Dental Pain
Dental pain can become difficult to ignore. The more time you spend not doing something about it, the more discomfort you feel, and the more likely you are to have complications. Our practice can recommend different solutions based on what your trouble is found to be. For more information on how we can take care of you, contact Grinnell Street Dental in Sheridan, WY at 307-672-7567.