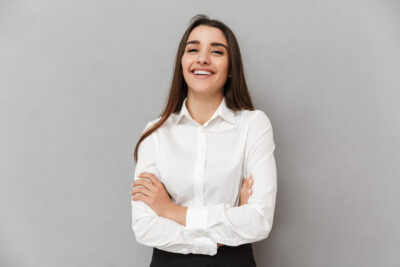 Whether they feel prominent or just visible enough to be a nuisance, smile flaws can be difficult to live with. Fortunately, they can be easier to treat than you anticipate. With the right cosmetic procedure, you can target a problem with your appearance while minimizing changes to your tooth structure. Our Sheridan, WY dentist's office provides effective care in the form of conservative dental bonding work. This approach can produce results without making the placement of any restorations necessary. For many people, the procedure can be fit into just one convenient procedure! We are happy to talk with you about this or any other cosmetic procedure that can help you see your desired results.
Are You Interested In Covering Embarrassing Smile Flaws?
Not every issue with a person's smile is linked to a problem with their oral health. A relatively minor issue with teeth that are misshapen, superficially chipped or cracked, misaligned, or even discolored can be taken care of with a conservative cosmetic procedure. It can be a relief to learn that a conservative procedure is able to help, as this can mean having a welcome change to the way you look without the need for a longer or more involved kind of care.
Dental Bonding Offers Convenient Cosmetic Care
How is dental bonding able to offer such convenient results? With this approach, we can take on a problem with the way you look without the need to have a permanent restoration placed. What this means is that you can see the changes that you desire while avoiding significant work that will alter your tooth structure. The procedure is capable of taking on different kinds of issues at one time, so if you have teeth that are affected by different issues, dental bonding can still be all that you require.
What Else Can Your Dentist Do To Change How You Look?
Porcelain veneers also make meaningful cosmetic changes possible. While they do involve the placement of restorations, they are more conservative than you can expect, as they only have to cover the front surfaces of teeth. When they are put in position, they can make your smile more symmetrical, bright, and free of distracting issues like wear and tear or chips in your enamel. Although this is a longer process, it is one that can offer more durable results, making your improvements easier to preserve.
Talk To Your Sheridan, WY Dentist About Dental Bonding Treatment!
Dental bonding treatment takes on frustrating smile flaws that make a person self-conscious about how they look. This one service can be completed with less time and less overall work than you might anticipate. If you would like to find out more, please reach out to Grinnell Street Dental in Sheridan, WY at 307-672-7567.