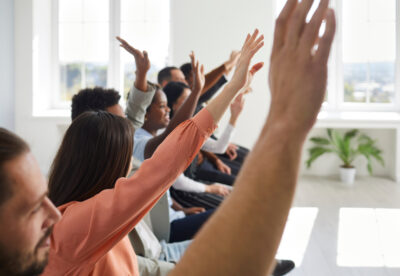 Once you have a tooth that is extracted or lost, you can go through a change to your smile that feels irreversible and impossible to keep hidden. The gap in your smile can lead to more than just cosmetic concerns, unfortunately, as you also have to worry about losing more teeth nd experiencing problems with jaw pain and stiffness. Our Sheridan, WY dentist's office is prepared to help you when you want to do something about missing teeth. There are actually different solutions that we can recommend when patients want to deal with tooth loss. We can help you understand what those options are, and from there we can walk you through the work and benefits of replacing lost teeth!
Should I Really Make Prosthetic Dentistry A Priority?
The longer you go without restoring your full smile, the more time you have to spend dealing with the cosmetic and oral health impacts of tooth loss. A flawed smile can be hard to live with, but tooth loss also creates issues because your bite function will be altered, and your risk for losing more teeth will rise. Another concern is that when you want to have your prosthetic held in place with a dental implant, a delay can mean more jawbone deterioration occurs, something that will complicate plans to set the implant in place.
What Kind Of Restoration Should I Receive?
We can provide a dental bridge, or we can recommend that you have your prosthetic tooth set in place with a dental implant. Dental bridges provide permanent stability without oral surgery, as they are held in place with a pair of dental crowns we can place on your tooth. The benefits to implant dentistry include a form of stabilization that mimics the support that natural teeth have from their roots as well as stimulation in the bone that will help it remain healthy. Over time, an implant can even help you keep your jawbone healthy by stimulating the bone and keeping it from deteriorating.
 How Do I Protect My Smile And Oral Health After Prosthetic Treatment?
A combination of good oral hygiene at home and regular dental checkups will help you stay informed about your smile health and prevent new problems from arising. Good brushing and flossing will help you control the buildup of oral bacteria that can threaten your well-being and create problems with restorations. Regular dental exams will provide feedback about the state of any restorations you already have, and they will also help you protect yourself against new threats that can occur.
Talk To Your Sheridan, WY Dentist About Prosthetic Dentistry
Through prosthetic dental work, we are able to help patients enjoy better bite health, more confident smiles, and protection against further oral health problems. If you would like to find out more, please reach out to Grinnell Street Dental in Sheridan, WY at 307-672-7567.