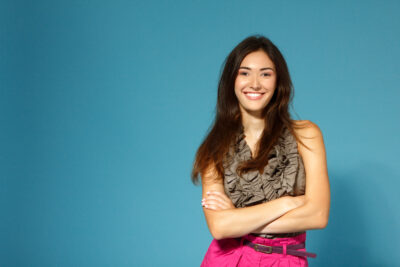 What will dental work ultimately do for your smile? If you are receiving treatment for a tooth that is in poor health due to injury or decay, the primary focus is on restoring its health and function. With that said, even convenient treatment options still make smile improvements possible! At our Sheridan, WY dentists' office, we can provide same-day crowns thanks to CEREC technology. As a result, we can perform important work to restore your oral health and appearance in as little as one visit while still taking care to preserve how you look.
Restorative Work That Improves Your Smile As Well As Your Oral Health
Restorative dental work takes on problems that threaten your well-being. Sometimes, there is only a need to place a dental filling to address a small cavity, but at other times, more involved care will be required. A crown protects a tooth by fully surrounding it. To make sure that it is the right shape and size, we will perform careful measurements and provide careful preparatory work. After this is done, the restoration will be set in place. We can actually fit these different tasks into just one appointment, as we have CEREC technology that makes same-day crowns possible!
Receiving Your Custom Dental Crown
Your custom crown can be made with technology found in our dentist's office. We have CAD/CAM technology that lets us capture important images and measurements of your tooth and create a digital impression of your crown. From here, we will use our in-office milling machine to make the restoration for you. At this point, you can have it set in place to provide long-term help! Because this service provides crowns made from ceramic, you can count on treatment to preserve your smile as well as your oral health.
What We Can Do About Minor Dental Damage
Through timely support, we can see to it that problems are resolved before crowns are needed. Through the placement of a dental filling, we can respond to problems with dental decay whenever the harm is not significant enough to warrant a crown. We can also rely on conservative cosmetic dental work to address worries over teeth that are misshapen or damaged.
Talk To Your Sheridan, WY Dentist About Treatment With A Same-Day Crown
Because our practice has the technology needed to make same-day crowns, we can see to it that our patients have the care that they require in less time, and we can still make sure they have functional support as well as cosmetic benefits from treatment. Our office provides a range of services that can take on cosmetic and oral health worries. If you would like to find out more about how we can support you, please reach out to Grinnell Street Dental in Sheridan, WY at 307-672-7567.