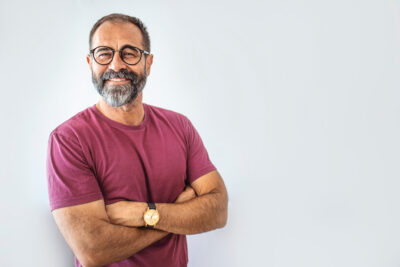 Are you still living with an incomplete smile? The frustration that you feel over this problem can certainly be easy to understand. Unfortunately, your problems can only worsen over time as you are not able to bite and chew like you used to, and you can have a more difficult time preventing future problems from affecting your oral health. At our Sheridan, WY dentist's office, we can provide effective solutions for your difficulties with tooth loss. One of those solutions is to have a custom dental bridge put in place. With a custom bridge, you can smile with confidence again, and you can bite and chew without difficulty thanks to its stability.
Dental Bridges Provide Permanent Prosthetic Restorations Without Oral Surgery
Can you really have a dental prosthetic permanently secured without the need to undergo oral surgery? Dental bridges actually make this possible, as their support is provided by a pair of crowns that are a part of your restoration. The crowns are set on teeth surrounding your empty space, with a pontic or pontics (replacement teeth) to close the empty space. Once in position, this appliance will be strong enough to support your bite health, and it will help you make your smile look younger and more attractive.
What To Expect When You Receive Your Bridge
A dental bridge is set in place with the intent to permanently restore your full smile. Having it be present and secure enough to improve on your bite function can help you feel more comfortable eating foods that you may have given up or found difficult to enjoy. You can also feel excited to show off a smile that looks more youthful and attractive. Because the restoration is not removable, you can feel more comfortable with it throughout the day.
We Can Also Discuss Implant Dentistry
Implant dentistry makes it possible for us to permanently hold restorations in place without the need for modifying healthy teeth. The procedure to carefully place your implant will see it be set carefully in your jawbone. After your recovery is complete, you can receive your prosthetic, which will provide bite support and oral health benefits.
Talk To Your Sheridan, WY Dentist About Having A Dental Bridge Placed
Living with an incomplete smile can certainly be difficult, but there is something that you can do to improve your appearance as well as your oral health. Taking care of this problem with a dental bridge will help you smile with more confidence and practice a more comfortable dental function. To find out how we can permanently support your full smile without the need for oral surgery, reach out to Grinnell Street Dental at our location in Sheridan, WY at 307-672-7567.