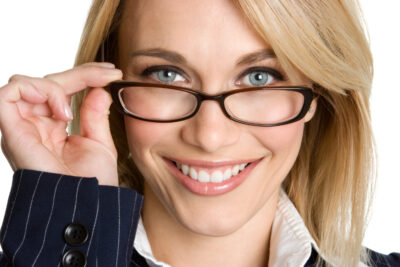 As time passes, your teeth can gradually grow dull and discolored thanks to the accumulation of stains from different foods and drinks. When you first notice how much your appearance has changed, you can turn to a store bought treatment, but you can fail to see the kind of improvements that would resolve your cosmetic concerns. Fortunately, this is not the only way you can take on this problem. At our Sheridan, WY dentist's office, we can recommend that you use a professional teeth whitening treatment. We actually provide this service at our office, and we can also prepare a personalized treatment kit for you to use in the comfort of your home.
How Bothered By Teeth Stains Are You?
If your teeth look less white than you would like, you can feel self-conscious about how your smile appears older and less attractive, as well as less healthy than it should. Teeth can become discolored even when they are healthy; while your brushing and flossing can keep cavities from forming, it may be less effective at stopping stains from gathering. Through the right cosmetic dental procedure, this is something that can be fixed. Our practice provides both in-office appointments to fight stains and the option of taking home a personalized teeth whitening kit. With both of these approaches, we can help you enjoy fantastic improvements!
Choosing Your Preferred Approach To Teeth Whitening Treatment
Would you prefer to whiten your teeth at home, or are you interested in seeing the prompt results offered through in-office care? One appointment is all that you need to schedule if you choose an office procedure. During your visit, we can carefully apply bleaching agents that are activated through exposure to a special light. With your take-home kit, you can exercise more control over your schedule as you go through the process of fighting stains each day. The kits are prepared for individual patients, and they include custom bleaching trays to make the application process easier.
Looking At Your Options For Fighting Intrinsic Discoloration
Through different cosmetic dental procedures, there are many esthetic concerns that we can take on for our patients. This includes treatment for intrinsic discoloration, a problem that occurs when changes within the tooth structure affect how you look. We can talk to you about your options for treating this issue, as it can be difficult to see the results you want when you try to take it on through a whitening procedure alone.
Talk To Your Sheridan, WY Dentist About Teeth Whitening Treatment!
The frustration you feel over dental discoloration can be hard to shake, particularly when you try to depend on store bought treatments to make the improvements that you want to see. At our practice, we can recommend an in-office or take home whitening treatment that can give you better results! To find out more about how we can help you in this matter, or to discuss any other concern that you have about your smile, please reach out to Grinnell Street Dental at our location in Sheridan, WY at 307-672-7567.