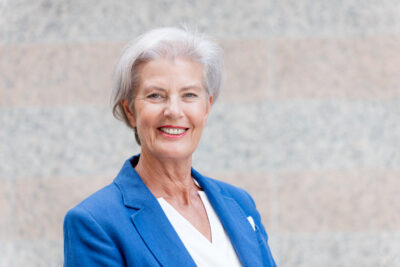 There are few problems with your smile that can have both the cosmetic and health effects of tooth loss. The cosmetic impact can be difficult to hide, especially when you have lost a front tooth. Even if the problem has less impact on how you look, it can deprive you of bite strength, leave you more vulnerable to TMJ problems, and increase your risk for losing more teeth! Our Sheridan, WY dentist's office is ready to help you take care of this issue. One approach we can recommend calls for the restoration of a dental implant with a lifelike prosthetic tooth. Implant dentistry helps you in several ways. It can provide enough support to let you bite and chew with your restoration, it can support neighboring teeth, and it helps to preserve your jaw health.
Recognizing The Full Impact Of Tooth Loss On Your Well-Being
Tooth loss is certainly a problem for your smile, but it is not just a cosmetic issue. Your absent tooth takes away support for your bite function, and it leaves neighboring teeth with less security. These issues make you more likely to have difficulties with your bite function, leading to a greater risk for TMJ disorder as well as further tooth loss. Over time, you can experience a new issue, one of jawbone resorption. This happens because your tooth's now-missing roots are no longer present to create stimulation in the surrounding bone tissues.
Planning Work To Restore Your Smile With An Implant-Held Restoration
Through treatment to restore your smile with a dental implant-held restoration, we can provide meaningful treatment for the problems linked to tooth loss. The implant itself does more than just hold your prosthetic in place, as it will stimulate your jawbone and help to keep it healthy. You will also benefit from its presence because it will help keep neighboring teeth stable. The restoration itself will be able to fit in and improve your smile, and it will offer welcome bite support.
Should You Look Into Other Prosthetic Treatment Options?
While implant dentistry provides many important benefits, oral surgery needs to take place to make sure that your implant is properly set. Another permanent solution for tooth loss involves the placement of a dental bridge. While you miss out on some of the benefits of implant dentistry, you can have a prosthetic that is stable enough to let you bite, chew, and speak without difficulty without having to arrange a surgical treatment.
Talk To Your Sheridan, WY Dentist About Implant Dentistry!
Through implant dentistry, we can help patients who have experienced frustrating issues with tooth loss. If you would like to learn about how treatment can help you, reach out to Grinnell Street Dental at our location in Sheridan, WY at 307-672-7567.