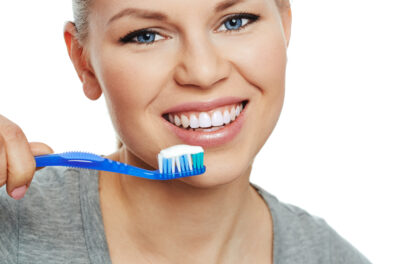 How can you tell when you need to make changes to your current approach to oral hygiene? One obvious warning sign is a recent problem with tooth decay or gum disease. However, that is not the only warning that you can receive when you stay consistent with oral health exams. In the course of cleaning your smile, your hygienist can alert you to concerns about accumulated plaque and tartar buildup that point to shortcomings in your daily efforts. At our Sheridan, WY dentist's office, we can offer guidance when appropriate, and we can also step in and take care of active problems that need to be resolved in order to restore your oral health.
Have You Had Difficulty Avoiding Cavities?
While cavities are not the only problem that can affect your smile, they are a common threat, as well as a potentially serious one. If you have recently had to arrange treatment with a dental filling or dental crown to address trouble with decay, reevaluating your routine can help you to better protect yourself in the future. Other warning signs that you have shortcomings in your brushing and flossing efforts include trouble with gingivitis and more accumulation of plaque and tartar that your hygienist needs to address during a dental cleaning.
Better Smile Care Protects Your Gums
With the right approach to oral health, you can do a better job maintaining your overall health, particularly when you take effective care of your gums. Problems with your periodontal health can have more consequences over time than you expect. People who have unhealthy gums are more likely to lose teeth, and they can experience health complications as bacteria that cause inflammation move from their gums to other parts of their body. While preventive dental visits can help you keep your periodontal health preserved, make sure that you are thoroughly cleaning at the base of your teeth every time you brush and floss.
Healthy Teeth Help You Maintain Your Smile And Bite Function
When you keep up with your smile care, you can keep particles that stain teeth from gathering, and you can maintain strong enamel. Healthier teeth make it easier for you to avoid the kinds of issues that can negatively affect your bite function, as you can avoid trouble with dental sensitivity and cavities. Managing discoloration will help you preserve a more youthful appearance; when stains do accumulate, you may need professional whitening treatment to properly remove them.
Talk To Your Sheridan, WY Dentist About How You Can Improve Your Oral Hygiene Routine!
With a better oral hygiene routine, you can have less difficulty preserving your appearance and oral health. If you have questions about your current activities or want to discuss an area of concern, reach out to Grinnell Street Dental at our location in Sheridan, WY at 307-672-7567.