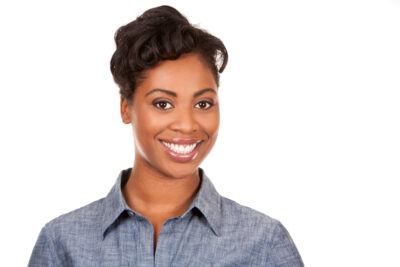 When dental injuries occur, a once-healthy tooth can require prompt restorative treatment. Even if the damage is not serious enough to interfere with your oral health, it can create problems for your bite function as well as your appearance. At our Sheridan, WY dentist's office, we can provide the appropriate treatment after we evaluate you. Based on the state of your enamel, we can advise that you have conservative cosmetic work performed, or we may recommend the placement of a dental crown to provide important functional support. Because we use CEREC technology to make our crowns in our office, we can have your tooth fully treated in as little as one visit when it is chipped, cracked, or broken.
Physical Tooth Injuries Can Create Serious Concerns
Cavities are a serious threat, but they are not the only damage that your teeth are susceptible to. All it takes is one unlucky moment to leave you with damaged enamel that will have to be addressed by your dentist. When you come in to our practice to have this problem evaluated, we can advise you on what kind of care you should receive. If we have concerns about that tooth's health or ability to absorb bite pressure, we can recommend that you undergo restorative work with a crown. However, if the harm is not so severe, we can instead advise that you proceed with cosmetic dental work.
Planning Cosmetic Work For Superficial Damage
Through tooth bonding treatments and the placement of porcelain veneers, we can help patients who are affected by superficial damages to their enamel. Bonding procedures actually provide results without the need to design or place a permanent restoration. Instead, a composite material can be administered directly to the tooth. We also have the option of placing a custom veneer, a thin restoration that covers the front of your tooth structure.
Restoring Injured Teeth With Same-Day Crowns
By placing same-day dental crowns, we can help patients affected by serious injuries regain their smile and bite in a surprisingly short time. The CEREC technology we rely on for our restorations produces customized, lifelike restorations that can protect your tooth even as you rely on it to support your bite function.
Talk To Your Sheridan, WY Dentist About Treatment To Restore An Injured Tooth
A tooth injury is not a matter to take lightly. Fortunately, it is an issue that our practice is prepared to address! If you need cosmetic or restorative work, we can proceed with the appropriate care to ensure that the matter is completely resolved. If you would like to find out more about how we can help in this and other circumstances, please reach out to Grinnell Street Dental in Sheridan, WY at 307-672-7567.