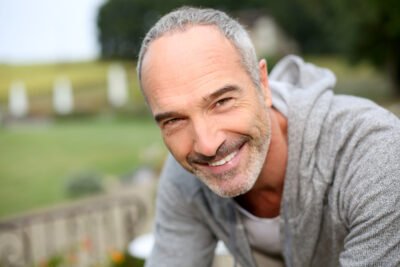 It is not easy to adjust to tooth loss, even if you have less to worry about in regards to your appearance. This is more than just a superficial issue. While it may be hard for people to see the gap in your smile, a missing back tooth is still an issue because it negatively impacts your bite function. That change can make you more vulnerable to problems with your jaw movement, and it can lead to the overreliance on remaining teeth. At our Sheridan, WY dentist's office, we can provide a permanent restoration without the need for oral surgery, as we can provide a custom dental bridge. Closing a smile gap with a bridge can have oral health and cosmetic benefits that you appreciate over many years.
What Will It Take To Restore Your Incomplete Smile?
If your smile is not complete, restorative dental work with a custom bridge can provide welcome changes. With a custom restoration, we can preserve your smile. We can also make sure that you have a stable restoration capable of holding up against bite pressure. The bridge that you receive will be custom-made to ensure that it fits properly. The appliance is made with at least one pontic (your replacement tooth) and surrounded by a pair of crowns that cap teeth that are on either side of your gap.
A Dental Bridge Can Permanently Replace A Lost Tooth
With careful measurements, we can determine the shape and size of the restoration that is needed to replace your missing tooth. Those details make it possible to provide a personalized bridge that will remain in position without creating trouble for your smile and oral health. Once the crowns of your restoration cap your teeth, you can count on your prosthetic to support your smile, and to hold up against biting and chewing pressures.
Using A Dental Implant To Hold A Restoration
You can look into different options when you need to address tooth loss. Through implant dentistry, it is possible to permanently secure a prosthetic restoration without the need to modify neighboring teeth. The implant itself is set so that it can secure your replacement tooth to your jawbone in an arrangement that imitates the support our teeth roots provide. This helps restore your smile and bite function, and it will also help you sustain your jaw health by stimulating the bone to keep it healthy.
Talk To Your Sheridan, WY Dentist About Treatment With A Dental Bridge
We provide different options for prosthetic dental work, including the nonsurgical placement of a custom dental bridge. If you would like to find out more about our practice and services, please reach out to Grinnell Street Dental in Sheridan, WY at 307-672-7567.