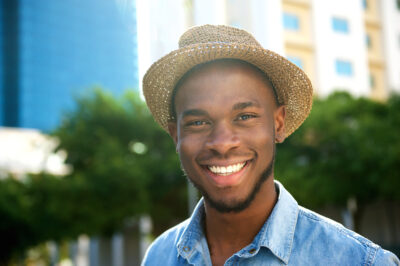 If there are changes you would like to make to your smile, let your Sheridan, WY dentist know about them! By looking into your treatment options, you can find that cosmetic dental work is easier to arrange, and can offer results in less time, than you expect. A single tooth bonding treatment can take care of flaws that have left you less than confident in how you look. We can recommend this service to patients who want to reshape teeth that are jagged, uneven, or too small. We can also use it to hide blemishes and minor damages. Because this is just one of several procedures that we provide, we can make sure that you see the results you want from a treatment that truly fits your needs.
A Dental Bonding Procedure Can Make Several Welcome Changes To Your Appearance
Through tooth bonding services, we can take on problems with your appearance that have made you unhappy with how you look. Treatment can change your smile by fixing problems with jagged or uneven teeth, hiding blemishes, and even covering up damages. The treatment works by hiding these problems with a composite resin substance that adheres directly to your enamel. When in place, it can make meaningful and lasting changes—because we do not have to craft a custom restoration, we can have these results ready for you to show off in just one visit!
How Bonding Treatment Delivers Improvements In Just One Appointment
Tooth bonding treatment calls for the direct application of a special resin substance to teeth that look flawed. The material hardens after this application, and in doing so it permanently "bonds" with your enamel. Once this work is complete, you can be free from concerns about teeth that look out of place or appear to be in poor health.
Learn About Your Different Options For Cosmetic Treatment
Not every cosmetic service calls for changes to your tooth structure. With a teeth whitening procedure, we can make improvements to the color of your enamel by fighting enamel stains. We also have the option of using clear aligners to help you fix teeth that overlap or are too far apart.
Talk To Your Sheridan, WY Dentist About Dental Bonding Work
There are several cosmetic procedures that we can recommend to patients who want to see real changes to their appearance. Because we offer tooth bonding as one of those services, we can actually provide results that last after just a single appointment! If you want to know how this procedure can help you, or if there is any other matter related to your appearance you want to discuss, we are happy to help. To learn more about our cosmetic and oral health services, please reach out to Grinnell Street Dental in Sheridan, WY at 307-672-7567.