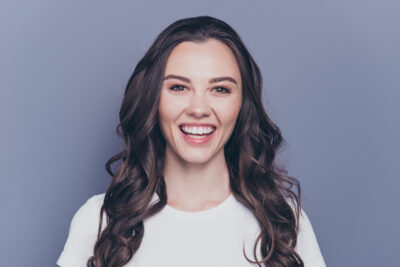 While some people enjoy the confidence that comes with a stunning smile, many people have concerns about the condition and appearance of their teeth that make them self-conscious. To contend with the flaws that make patients self-conscious, our Sheridan, WY dentist's office can offer different cosmetic services. These services include treatment with porcelain veneers, which are capable of taking on many issues at one time. The improvements you see can include welcome changes in the color, shape, and size of teeth that currently hurt your confidence in the way you look. Because they can take on so many concerns at one time, they can be an exciting treatment option for those who worry cosmetic work will be a long or involved process.
How Do You Feel About Your Smile Right Now?
Whether you have a few minor concerns about your appearance or feel that there are many changes you wish you could make, negative feelings about your smile can be hard to endure. After all, your smile is one of your most prominent features, something people may notice first when they meet you. That can make problems with discolored, damaged, or otherwise flawed teeth that much harder to ignore. Fortunately, there are cosmetic dental procedures capable of helping people with different concerns. For those with a range of issues that affect their appearance, porcelain veneers can help. These slender restorations are capable of making many welcome improvements, something that can give you a welcome confidence boost after just two appointments!
What Can Your Treatment With Veneers Do For Your Appearance?
Porcelain veneers are custom-made shells that are placed on the front surfaces of teeth that patients want restored. In two visits, we can take the necessary measurements and do important preparatory work, then bring you back to have your restorations permanently put in place. When in position, these restorations can hide discoloration, embarrassing dental damage, and trouble with teeth that are worn, misshapen, or damaged in some other way.
Discussing All Of Your Options For Cosmetic Treatment
You do have options when it comes to cosmetic work. If you prefer, you can target certain flaws by arranging tooth bonding treatment. With this procedure, we can make improvements without the need for restorations. Instead, we can apply a resin substance to keep problems covered. This can lead to results in just one appointment, and it can make fewer overall changes to your tooth structure.
Learn What Veneers Can Do For Your Smile At Our Sheridan, WY Dentist's Office!
Through treatment with porcelain veneers, we can help patients take on the smile flaws that have robbed them of confidence in how they look. If you would like to discuss what the right procedure can do for you, please reach out to Grinnell Street Dental in Sheridan, WY at 307-672-7567.