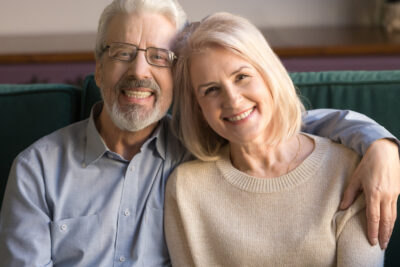 You may feel that your smile will never be the same after you lose a tooth. The glaring gap that its absence leaves can attract unwanted attention, making you unhappy with the way you look whenever you smile and speak. You can also find it more difficult to bite and chew food when you have teeth that are missing. The good news is that this is a problem your Sheridan, WY dentist's office can address. Your options for restorative treatment include discussing treatment with a dental implant-held restoration. Through this treatment approach, we can help you regain confidence in the way you look while we also improve your ability to bite, chew, and speak in a way that feels more natural.
Are You Ready To Regain Your Full Smile?
If you lose teeth, you lose more than just your confidence in your appearance. A single absence is enough to force a change in the way you bite and chew, which can lead to worsening TMJ dysfunction caused by an imbalance in your jaw movement. You can also have more problems with tooth loss over time, as one lost tooth takes away important stability for its neighbors. Another problem to watch out for is jawbone resorption, which occurs when you no longer have the roots of your teeth present to stimulate the bone.
What You Should Know About Implant Dentistry
Through implant dentistry, we can address more than just the noticeable loss of a tooth. Treating the cosmetic impact of this problem is certainly important. Once you have your full smile again, you can feel more confident whenever you smile and speak, make a more favorable first impression, and generally feel better about your appearance. With that said, through the use of dental implants, we can help patients enjoy better bite strength and stability, provide more support for neighboring teeth, and preserve jaw health and density.
Maintaining Your Oral Health After Prosthetic Treatment
Through the placement and restoration of your implant-held prosthetic tooth, we can help you enjoy more confidence in your smile and dental health. As a result, you can enjoy a wider range of foods, find it easier to smile without feeling self-conscious, and preserve your overall oral health. We can help you keep up with your improved dental health and appearance during your general dental visits, which give us opportunities to check on your smile and overall oral health. Your reviews will include checks of your implant-held restoration to make sure there are no warning signs of trouble that we should address.
Talk To Your Sheridan, WY Dentist About Implant Dentistry
Implant dentistry helps us give back patients' confidence in their dental health, bite function, and appearance. If you would like to find out more, please reach out to Grinnell Street Dental in Sheridan, WY at 307-672-7567.