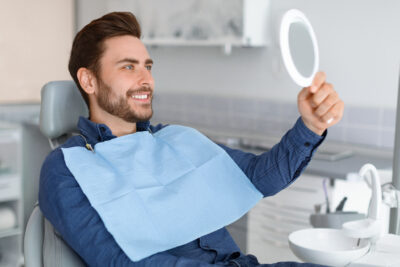 In order to fully address problems with your smile, your Sheridan, WY dentist may need to plan out multiple procedures. This can be particularly true for those people who have spent more time away from the dentist's chair, as problems can accumulate and worsen over time. We can provide an evaluation to see what work you might need when it comes to restoring cavities and dental damage. We can also look into treating you for problems like TMJ disorder, which can impact your quality of life in unwelcome ways. By helping you outline a full-mouth rehabilitation plan that resolves all of your troubles, we can make it easier for you to start showing off a smile you are proud to share with the world!

Why Your Smile Care Might Call For Full-Mouth Rehabilitation
Simply put, if you have been away from the dentist's office for longer, it is possible that several problems have developed and started to affect your quality of life. Sometimes, these issues can be connected. For instance, problems with a tooth injury can change the way you bite and chew, and that can lead to lingering problems with your bite function. You can also need help because several of your teeth have issues with decay. Once we know what kind of support you require, we can proceed to take care of you and restore both your health and appearance!
Evaluating And Treating All Of Your Oral Health Issues
One important benefit to full-mouth rehabilitation is that it gives you a full sense of what care you require while making it easier to work out when the different procedures should take place. During an evaluation, we will look for issues, and we will also look into the severity of different problems that you have. Once we know what kind of support you require, we can proceed with care while prioritizing work on the most urgent issues.
Can Treatment Improve My Smile As Well As My Health?
Between recommending cosmetic dental work for less severe dental damage and using lifelike crowns to restore more vulnerable teeth, we can help you preserve your smile as proceed with treatment. This means that at the end of your full-mouth rehabilitation, you can have more confidence in the way you look as well as your oral health!
Talk To Your Sheridan, WY Dentist About Fully Treating Problems With Your Oral Health
If you need to undergo several procedures to fully restore your oral health, our practice is ready to help. By providing full-mouth rehabilitation, we can make it easier for you to both work out what kind of support you need and what services you should plan out. If you would like to learn more, please call Grinnell Street Dental in Sheridan, WY at 307-672-7567.