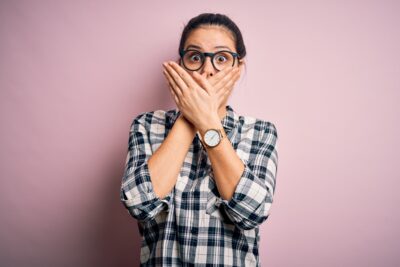 Are you more likely to have oral health problems after celebrating the holidays? At this time of year, we can do more traveling and enjoy an array of richer dishes and desserts, which can interfere with our typical approach to oral health and create real smile problems. In other words, some people can wind up with cavities after the holidays, which means they will need restorative dental work. Our Sheridan, WY dentist's office can take care of you if you have problems with tooth decay. With that said, we can also provide the kind of preventive support that makes you less likely to need these services at this or any other time of year!
Can Holiday Activities Raise Your Cavity Risks?
Depending on your plans for the holidays, you can raise your risk for cavities at this time of year. People who travel may let their commitment to oral hygiene slip as they can end a day of driving "too tired" to properly brush and floss, or they can leave their floss out of their travel kit when they fly. Those who celebrate at gatherings with friends and family members can both enjoy indulgent meals and desserts, and continue to expose themselves to more of these sugary treats via their leftovers. Even if these are just brief changes, it can create opportunities for tartar to accumulate and cavities to form, leading to problems you will need to bring to your dentist's attention.
Be Consistent About Proper Preventive Care
Both with your at-home care and through your regular dental appointments, you should be committed to defending your smile from different threats. Brushing and flossing are an important part of your daily routine, even when you feel like you would prefer to put off these habits. When you attend fun holiday gatherings, be mindful about what you can do to lower your exposure to sugary and starchy products. Looking out for healthier options, and enjoying healthy snacks before celebrations, you can stay better protected against dental decay.
We Can Treat Cavities Without Altering Your Smile
In the event that you do have a cavity, you will need to see your dentist to undergo treatment. Without this care, your tooth's well-being will continue to worsen, which can create more problems. With our dental fillings and dental crowns, we can provide welcome protection that will preserve your health and dental function, and will also supply you with coverage that will preserve your smile.
Talk To Your Sheridan, WY Dentist About Any Cavity Concerns
It is understandable why you might have cavity concerns around the holidays. Fortunately, with the right daily choices and access to professional dental care, you can stay safe at any time of year! For more information, please call Grinnell Street Dental in Sheridan, WY at 307-672-7567.