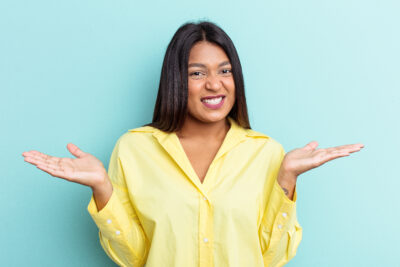 While it would be hard to define a "good" time to have a cold sore develop, the formation of one at this time, when the holidays are approaching, can be especially frustrating. With that said, this is a problem that can affect more than just your confidence in how you look. These sores can cause discomfort when they are present, and they can potentially become infected. To make sure that the problem is properly treated, you can talk to your Sheridan, WY dentist about laser treatment. The use of laser tools to treat cold sores can stop them from fully erupting, it can shorten your recovery time, and it can even make a reoccurrence in the same spot less likely.
A Cold Sore Can Be A Source Of Embarrassment And Discomfort
Any time you feel a cold sore start to form, you can feel some anxiety over how it will affect the way you look. After all, this is a problem that can be prominently located, and it can attract undesired attention. You also need to worry about what will happen when it erupts, as it can be accompanied by different forms of discomfort, including issues with fever and a sore throat, and it can potentially become infected. The sooner it goes away, the sooner you can feel comfortable with your smile. With the help of your dentist's office and laser technology, this is a problem you can resolve in less time!
Using Laser Technology To Treat Your Sore
Through the use of laser technology, it is possible for us to target a cold sore, even one that has not fully erupted. In fact, targeting one before full eruption can actually stop it from completely developing. The laser tool used on you will be precise, and is specially calibrated to work with soft tissues—the process can be comfortable enough to remove the need for anesthetic.
Additional Services That Can Improve Your Smile
There are many steps that our practice can take to help you feel great about your smile. Beyond simply addressing active health concerns, we can offer cosmetic dental services that give you renewed confidence in your appearance. Those services including teeth whitening treatments to address enamel stains as well as procedures that use custom porcelain veneers to hide a range of flaws.
Talk To Your Sheridan, WY Dentist About Treating Your Cold Sore
The eruption of a cold sore can be alarming for several reasons, but it is not a problem that you have to face alone. At Grinnell Street Dental, we can recommend treatment with laser technology to encourage faster and easier healing, and to provide a more comfortable recovery. If you would like to find out more, please call Grinnell Street Dental in Sheridan, WY at 307-672-7567.