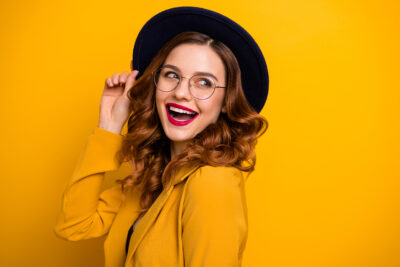 People are motivated to talk with their dentist about cosmetic treatment for many reasons. For some, the goal will be to take on not one but several issues with their appearance. Fortunately, this can still only call for a single procedure. At our Sheridan, WY dentist's office, we can discuss the benefits to pursuing care with porcelain veneers! Through the use of these slim restorations, we can help you put an end to concerns about problems like discoloration, dental damage, embarrassing gaps or overlaps between teeth, and more. In the span of only two appointments, you can see remarkable changes to your smile, and you can count on those changes to last!
How Would You Like To Change Your Smile?
When you think about your ideal outcome from cosmetic work, what kind of change (or changes) do you imagine for yourself? Are you eager to make improvements to the color of your teeth? Would you like to hide problems with damage or wear and tear? Are you bothered by issues with their spacing? All of these concerns can be addressed through the placement of porcelain veneers. These restorations are set over the fronts of teeth. Once in position, they will help you hide different worries, and they can help you show off a stunning smile!
What Should You Expect From The Veneer Placement Process?
The process of placing porcelain veneers will typically take two appointments. At the first one, we make careful plans to provide personalized restorations that cover the front surfaces of teeth. This means taking detailed measurements, but it can also call for preparatory work that ensures your restorations will look natural and attractive. These restorations are made from a remarkably strong porcelain substance that can hold up against years of friction from biting and chewing. Because of this, you can count on preserving your appearance for many years after your care is completed!
Planning Other Cosmetic Services
While veneers can prove effective under many different circumstances, they are not your only option for treatment. We can discuss different cosmetic services that will help you put an end to concerns about the way you look. We can directly take on dental discoloration by providing a teeth whitening treatment. To make changes to tooth shape, size, and color with a more conservative approach, we can recommend that you undergo tooth bonding.
Talk To Your Sheridan, WY Dentist About Treatments With Porcelain Veneers
Through the placement of porcelain veneers, we can make sure that you have lasting confidence in your smile! We can discuss this and other cosmetic services offered at our practice, and we can also work with you to make sure your oral health needs are fully met. If you would like to find out more, please call Grinnell Street Dental in Sheridan, WY at 307-672-7567.