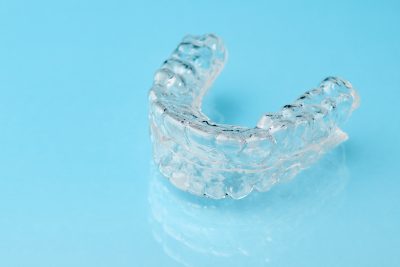 If you want to do something about problems with the way your teeth are aligned, you should know that alternatives to metal braces are available. For people who qualify, clear aligners can actually make the work of straightening an uneven smile more conservative and convenient. Our Sheridan, WY dentist's office can talk to you about the advantages to choosing this service to address problems with teeth that overlap or are too far apart. If you qualify, we can also talk to you about hiding the problems with your smile alignment through other cosmetic services.
Problems With Misaligned Teeth Make Many People Unhappy With Their Appearance
Even if you do a good job protecting your smile from cavities and gum disease, you can have some doubts about its quality simply because of the way your teeth are aligned. Problems with poor spacing can leave you with gaps that are difficult to ignore, or with teeth that overlap in awkward ways and make your smile appear asymmetrical. With clear aligners, we can actually discreetly fix these problems. The appliances that you receive are custom-made to make gradual but noticeable movements, which can result in remarkable changes to your smile!
Approaching Treatment With Clear Aligners
Your dentist can provide a review of your smile to see if you are a good candidate for treatment with Invisalign. Many who worry about the state of their smile because of poorly aligned teeth can qualify for this procedure, which makes orthodontic treatment feel more accessible and conservative. Your appliances are digitally designed and carefully prepared so that they will fit securely and make the right movements. You will receive a series of appliances, with each one representing a step on your journey to a more attractive smile. Wearing each appliance throughout the day for the recommended period of time will help you stay on track for your treatment end.
Looking Into Your Other Cosmetic Procedures
Is it really possible to hide problems with teeth spacing through cosmetic services? For many people, this is possible, and by doing so we can actually shorten the time it takes you to see the changes that you want. We can provide improvements with porcelain veneers, which are custom-made to fit over the front surfaces of teeth that look out of place, misshapen, or flawed in some other way. To hide a gap or overlap, we can also look at treatment through tooth bonding.
Talk To Your Sheridan, WY Dentist's Office About Clear Aligner Treatment!
Through treatment with Invisalign clear aligners, we can help you take on problems with your smile that have left you unhappy with your overall appearance. If you want to learn more about this procedure or any other that we offer, please call Grinnell Street Dental in Sheridan, WY at 307-672-7567.