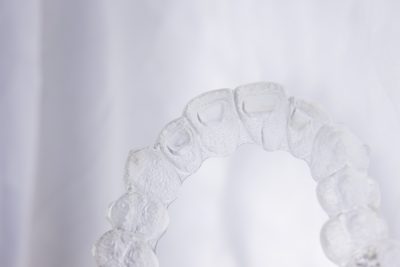 Living with malocclusion often means living with a smile that makes you self-conscious, working around spacing problems that negatively affect your bite, and even experiencing more difficulty keeping teeth healthy. At our Sheridan, WY dentist's office, we have a solution for people who are bothered by mild to moderate issues with poor teeth spacing. Through the use of Invisalign clear aligners, we can help you make adjustments to your teeth so that your smile is uniform and attractive! We also provide other cosmetic services that can hide some alignment issues, which can lead to positive changes in less time.

Are You Tired Of Looking At A Crooked, Uneven Smile?
The way your teeth are spaced can be a source of anxiety if you have visible gaps, or if there are awkward overlaps that make you uncomfortable. This is something that affects many people, but those with concerns about wearing metal braces for an extended period of time may try to avoid expressing any concerns about the matter. When you learn about the benefits of Invisalign treatment, you can take care of your smile without having to worry about wearing appliances that attract unwanted attention or interfere with your daily life.
Arranging Your Invisalign Treatment
After we take in the necessary information to plan your procedure, we can make sure you receive a series of aligners that are fitted for your smile and prepared to make the right adjustments to your teeth. Wearing these appliances throughout the day will help you gradually straighten your smile so that you no longer have concerns about the way you look. Treatment can also improve your bite function, as more even spacing can make it easier for you to apply and release pressure in a comfortable manner.
What Other Cosmetic Services Can Help You?
There are many different cosmetic services that help patients feel more comfortable with the way they look whenever they smile. If you qualify, you may be able to hide spacing problems with the placement of porcelain veneers, or through a tooth bonding procedure. Both of these options can lead to results in less time, something that can certainly make patients happy!
Talk To Your Sheridan, WY Dentist About Invisalign Treatment
People who have issues with crooked, uneven teeth can be reluctant to share their smile with the world, but they can also feel cautious about starting treatment with metal braces. Our practice can help by providing you with Invisalign aligners, a series of appliances that gradually move poorly spaced teeth without drawing unwanted notice. If you would like to find out more, or if you have questions about any other services we provide, please call Grinnell Street Dental in Sheridan, WY at 307-672-7567.