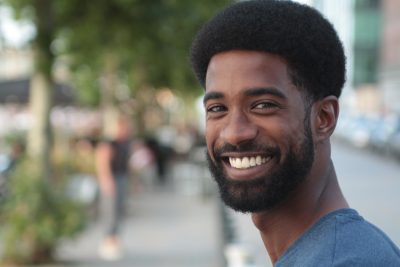 Our teeth may be strong, but certain actions can lead to dental damage that seriously alters your smile. Cracks can form over time if you have a problem with teeth grinding, or you can experience damage due to a physical injury. Fortunately, this is not always serious enough to require restorative dental work. It may be possible for you to move forward with a more conservative cosmetic dental procedure to positively change your smile. A tooth bonding treatment provided at your Sheridan, WY dentist's office can discreetly cover damage while preserving your tooth structure. Because this approach does not require any restorations, we can have work finished in as little as  one appointment!
Are You Tired Of Looking At A Crack In Your Enamel?
A crack in your enamel makes your tooth look unhealthy, and it can drag down the quality of your smile to a frustrating degree. Unfortunately, damage like this can be permanent, which means it will be a source of concern until you see your dentist about treatment. What you can discover is that a conservative cosmetic dental procedure, one that does not call for the placement of a restoration, can be all that you require. When a bonding treatment is finished, your smile can appear healthy and free of flaws after minimal changes to your enamel.
Arranging Your Tooth Bonding Treatment
Tooth bonding procedures rely on a composite resin substance to take care of visible chips and cracks, blemishes, and other flaws. The material is carefully administered to the outer surface of your enamel, where it will harden and adhere to the material. After this is finished, you can leave treatment ready to show off your improved smile!
We Can Discuss Other Cosmetic Treatment Options
While bonding treatments are often effective at restoring damaged, misshapen, or otherwise flawed teeth, this is not the only option available to you if you want to change the way you look. We an also talk about the benefits of treatment with porcelain veneers. Veneers are restorations that cover the fronts of teeth—while much of the structure remains unchanged, this can effectively take on many different concerns at one time. Our office can also provide same-day dental crowns, which will support your tooth's bite function as well as your smile.
Talk To Your Sheridan, WY Dentist About Tooth Bonding Treatment
Tooth bonding services discreetly fix problems with enamel damage, which means your cracked tooth can be effectively restored after just one appointment! We provide a range of cosmetic and restorative services, which is how we are able to help people in and around Sheridan who express concerns about their appearance and oral health. To find out more about how we can take care of you, call Grinnell Street Dental in Sheridan, WY at 307-672-7567.