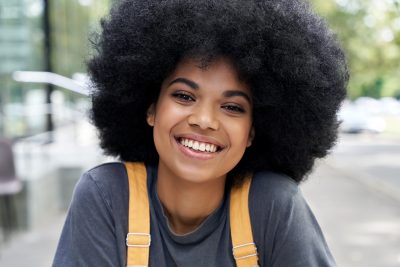 Is your smile not as bright as it used to be? This is a common, but frustrating, problem to deal with, and it can be surprisingly difficult to avoid. Even if you do a good job protecting yourself against dental decay and gum disease, you can see your smile gradually change color as you pick up particles that can stain your enamel. At our Sheridan, WY dentist's office, we can talk to you about two different options for professional teeth whitening treatment. Both of these approaches are capable of improving the way you look by removing stains that are difficult to lift with store bought products.
Why Is It Difficult To Remove Teeth Stains On Your Own?
Teeth stains are tough to avoid for many people. Popular foods and drinks that are dark or color-rich can cause particles to build up gradually, leaving your enamel looking dull or discolored. For those who have naturally softer enamel, or those who frequently enjoy acidic foods and beverages, this can be an especially tough issue to avoid. Unfortunately, while worsens gradually over a longer period of time, store bought whitening agents can be less effective at fighting anything below the surface stains that you have. That means you can find yourself still dissatisfied with the way you look.
Choosing Your Preferred Teeth Whitening Treatment
To more effectively fight discoloration, you can discuss teeth whitening treatment with your dentist. The right service can have a remarkable impact. So which approach is right for you – should you take home a custom whitening kit from your dentist, or schedule an in-office treatment? Both services are effective, as both depend on bleaching agents that are capable of removing tough discoloration. Ultimately, you can make your choice based on what is more convenient to you. For those who want results as soon as possible, one in-office treatment can have lasting benefits. Those who like the idea of whitening their teeth at home can choose to do so while using potent whitening gels that give them the smile changes they have been seeking.
Discussing Cosmetic Services To Address More Than Just Discoloration
Discoloration may be just one of several problems that you have with the way you look. For patients who express interest in more than just whitening their teeth, we can discuss other procedures, such as the placement of porcelain veneers. Veneers can make many exciting changes attainable by covering damage, discoloration, and even problems with tooth size and spacing.
Talk To Your Sheridan, WY Dentist About Teeth Whitening Treatment
By talking about teeth whitening treatment options, you can find the right service that suits your schedule and provides your desired results! To learn more about our cosmetic services, call our Sheridan, WY dentist's office at 307-672-7567.