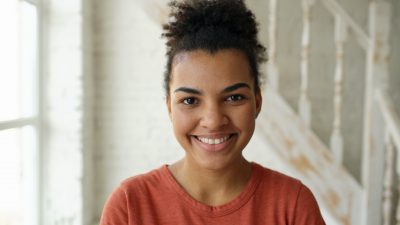 A problem with your smile can be difficult to ignore, and it can certainly be a cause for concern if you are in pain because of poor oral health. At our Sheridan, WY dentist's office, we understand that patients can be eager to have work completed in the shortest time possible. One thing we can do to facilitate this is to provide a dental crown that we can design and place in just one appointment! We use CEREC technology to digitally measure teeth, design restorations, and produce them in just one appointment. When your procedure is complete, you can walk away with confidence in your smile and dental well-being.
When Does A Dental Problem Call For A Crown?
Not all problems call for treatment with dental crowns. Superficial damages to teeth can often be addressed through cosmetic dental treatment, while many patients who undergo care for a cavity will receive a dental filling. With that said, dental crowns have important roles to play in protecting your smile. An advanced cavity will call for more support than a filling offers, while more serious dental injuries can make the protection of a crown necessary. After an evaluation, we can gauge what condition your tooth is in to determine if you need a crown.
Arranging Treatment To Address Damage Or Decay
During your appointment, your dentist will use CEREC technology to complete every step of the process involved in creating your crown. Before you can receive a crown, your tooth needs to be carefully measured so that your restoration is the right shape and size. After collecting the information that we need, we can create a digital design of the restoration before we produce it in our in-office milling machine. In addition to making sure that your crown is the right shape and size, and that it is strong enough to support your tooth, we can ensure that it is the correct color and texture to provide cosmetic benefits.
We Can Also Restore An Unattractive Tooth With A Cosmetic Treatment
For superficial problems with the shape, size, and color of teeth, we can discuss cosmetic treatment as an alternative to work with a crown. The advantage to this is that we can deliver results while minimizing changes to your tooth structure. The reason you might undergo treatment with a crown instead of cosmetic work is that a crown can provide better functional support, meaning it can preserve your bite function.
Talk To Your Sheridan, WY Dentist About Receiving A Same-Day Crown
With same-day dental crowns, we can provide you with important treatment without frustrating delays. In addition to making treatment convenient, this can give you the means to regain confidence in your smile, as your restoration will imitate your healthy enamel. To find out more about how we can help you, call Grinnell Street Dental in Sheridan, WY at 307-672-7567.