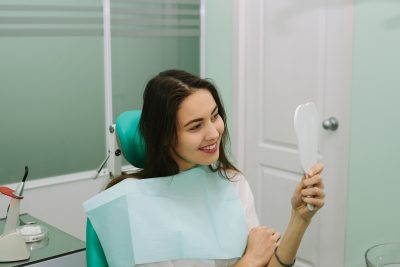 At our Sheridan, WY dentist's office, we provide routine services that help our patients avoid troubles with dental decay. Through a combination of smart oral hygiene efforts at home and regular checkups with an oral health professional, your risk for cavities can remain low. Unfortunately, this does not mean that you have nothing to worry about! It is a good idea to know what can be done for you in the event that you do develop a cavity. We can take care of your smile by both restoring your tooth's health and then protecting it with a lifelike restoration. Depending on the size of your cavity, we can recommend a dental filling or custom dental crown.
Why A Cavity Calls For Treatment At Your Dentist's Office
After a cavity forms, decay will keep spreading and doing more harm to your tooth structure. While brushing and flossing will help you avoid problems with decay that turn into a cavity, your daily efforts are not enough to stop a cavity from growing after it forms. Fortunately, an appointment at our practice can put this issue behind you. After removing the damaged or decayed tissues from your enamel, we can supply you with a custom dental filling or dental crown that will ensure you maintain the ability to bite and chew, and that you remain confident in your appearance!
Receiving A Custom Dental Filling
A custom dental filling can adhere to your enamel to provide important functional support without hurting your appearance. We use a composite substance that can actually imitate your tooth structure. Because it is able to do this, it can prevent troubles with the way you look even if the cavity forms in a conspicuous space. You should feel confident that your tooth can absorb pressure whenever you bite down. If you have an older filling that no longer offers this support, we can discuss treatment to replace it.
Enjoy Restorative Care With A Same-Day Dental Crown!
Other dental practices make patients wait to receive permanent dental crowns. We can eliminate this waiting period, as we are able to perform every step of your dental crown creation and placement at our location! With CEREC technology, we have the required tools to design a crown, create it, and put it in place. These restorations are made to imitate healthy tooth structure, which means this process will not result in an unwelcome smile change.
Talk To Your Sheridan, WY Dentist's Office To Schedule Cavity Treatment
Timely cavity treatment will prevent oral health complications and give you renewed confidence in your appearance and oral health. To find out more about our practice and services, call Grinnell Street Dental in Sheridan, WY at 307-672-7567.