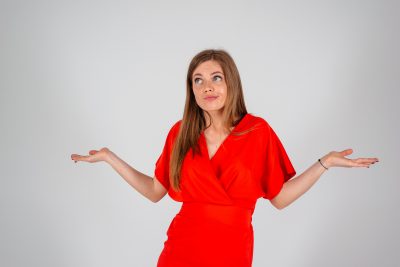 If you spend more time than recommended away from the dentist's office, you can experience several problems that require professional treatment. This can be unwelcome news – after all, your goal should be to avoid any problems that require restorative procedures! At our Sheridan, WY dentist's office, we can take care of you if you need to work through several issues. A full-mouth rehabilitation plan can address issues with cavities or dental damage. We can also help you work through problems like TMJ disorder that impact your quality of life. Thanks to the laser technology in our office, we can even include cold sore treatment in our plans for your smile!
We Can Help You Work Through Multiple Smile Concerns
Do you currently have several teeth that require restorative treatment because of cavities or dental damage? Are you bothered by the appearance of several teeth that are visibly damaged, misshapen, or otherwise flawed? Through full-mouth rehabilitation, we can work out a plan to target all of these problems and work through them to make sure your issues are completely resolved. Your treatment plan can even include work to straighten uneven teeth that affect your appearance and oral health.
Addressing Lost And Unhealthy Teeth
Lost, damaged, or cavity-damaged teeth can cause cosmetic as well as oral health issues over time. Tooth loss is something that we can address with a custom dental bridge, or we can make plans to restore your smile with dental implant-held restorations. Our same-day dental crowns can protect vulnerable teeth without changing the way you look. When possible, we can also use custom, tooth-colored fillings to protect your teeth while minimizing changes to your enamel.
Other Services We Can Provide As Part Of A Full-Mouth Rehabilitation
A full-mouth rehabilitation can do more than just restore individual teeth that are in poor condition. Do you experience issues with pain and sensitivity when you move your jaw? If so, we can discuss treatment for TMJ disorder. We can also take on problems with poor bite movement and other issues caused by malocclusion by offering corrective work with Invisalign. Ultimately, your full-mouth rehabilitation should be tailored to your individual issues. By doing this, we can help see you through to exciting cosmetic and health improvements!
Talk To Your Sheridan, WY Dentist About Starting A Full-Mouth Rehabilitation
At Grinnell Street Dental, patients who have several issues with their oral health that require our attention can benefit from full-mouth rehabilitation! Through a series of recommended treatments, we can take care of your appearance and oral health. If you have questions about our treatment options, if you have concerns about your oral health, or if there is anything else we can do for you, please reach out to our dentist's office in Sheridan, WY by calling 307-672-7567.