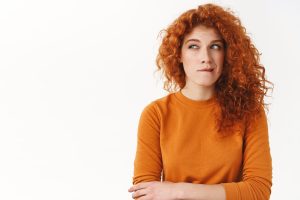 When you schedule an appointment for routine dental care, you can understandably hope to learn that there are no issues with your smile that should concern you. By staying consistent with dental visits, and practicing smart oral hygiene habits at home, you can reduce your chances of experiencing problems that might require treatment. With that said, people who feel confident about their oral health can be surprised to learn that they require treatment for issues like tooth decay. At our Sheridan, WY dental practice, we can arrange for you to enjoy modern, smile-friendly care when a problem arises. In fact, with our CEREC technology, we can actually complete advanced dental work in less time than you might expect.
We Are Prepared To Follow A Routine Checkup With Important Dental Services
Sometimes, the results of a routine visit show that a patient requires restorative dental work. This can be less than surprising if you show up with an aching or sensitive tooth, but it can be unexpected when you have no obvious symptoms of oral health trouble. A cavity that has already formed may not be painful yet, meaning you can be unaware that your tooth is in trouble. Fortunately, in this situation, it is often possible for your dentist to address the matter with a tooth-colored dental filling. For patients with large and small issues alike, we are prepared to review the condition of your smile, and help you understand what kind of care might be required to address active concerns.
Restoring Problems With Your Teeth And Jaw
While you can count on us to address problems with tooth decay and dental damage, our practice is ready to address more than just problems with your teeth. If you have developed problems with TMJ disorder, it can lead to painful headaches, difficult jaw movement, and other concerns. If you show signs of problems during an appointment, we can recommend TMJ treatment to improve your bite function and help you address recurring pains.
We Can Also Take Care Of A Cold Sore!
Thanks to modern laser technology, we can help you address a painful and unsightly cold sore. The use of lasers allows us to remove an active sore, stop one from erupting, and lower the chances of a new sore appearing in that spot at a later time. With this treatment, we can help free you from the discomfort and embarrassment this type of sore can cause.
Grinnell Street Dental Can Fix Problems That Affect Your Smile!
At Grinnell Street Dental in Sheridan, WY, patients who come to us with oral health concerns can count on access to modern, smile-friendly care. To learn more about Grinnell Street Dental, or to schedule an appointment with one of our doctors, contact our Sheridan, WY, dental office today at (307) 672-7567.