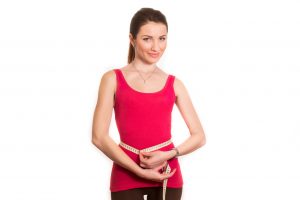 The weather is begging to warm up outside, which means that beach season is just around the corner. You want to make sure that you have the best body you can for that two-piece that's been sitting in the closet, waiting to bust out. That is an admirable goal. Dieting can be difficult, but there are some simple changes you can make that will not only help you shed the pounds, but also help keep your smile healthy. Here are a few ways to help your waistline and your smile.
Cut Sodas Out Of Your Diet
Sodas are terrible for your oral and overall health for a large number of reasons. Diet-wise, sodas contain nearly 200 calories per serving along with a large heaping dose of sugar. Besides the brief sugar rush they might give you, sodas are high calorie drinks that have zero nutritional value. They're also horrible for your teeth, containing acids and sugars that eat away at their enamel, leaving them vulnerable to decay and infection. If you're looking for something to replace the fizz and bite of soda you should try drinking a carbonated water instead.
Skip Dessert
Most desserts, just like soda, contain heaps and heaps of sugar and calories, which can eat away at your teeth and stretch your waistline. When you have the need for something sweet, try chewing on a piece of sugarless gum. Sugarless gum can curb your appetite for sweets as well as help improve your breath and teeth as long as it's a gum that has the ADA seal of approval.
Get A Smile As Bright As The Summer Sun
Our dentists can provide you with treatments that can help you get a confident and healthy smile. Contact us at our local Sheridan, WY office at 307-429-2707.