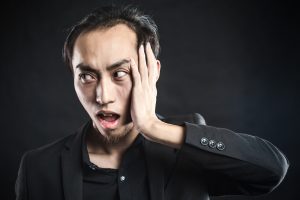 Why are TMJ issues capable of making a person so uncomfortable? Your jaw's function depends on the trigeminal nerve. In addition to operating your jaw, this nerve also affects sensation in your face, your neck, and your head. When you suffer TMJ issues, the effect on the nerve can leave you suffering soreness in your neck and face, and you could develop frequent headaches. This is in addition to the negative impact on your jaw operation. After a review of your condition, your dentist can address TMJ problems.
Using An Oral Appliance To Put A Stop To TMJ Trouble
Some people with TMJ problems will need to work on strengthening their jaw muscles. The application of hot or cold compresses can be used to manage soreness. That being said, your dentist may help by offering a special oral appliance, which will help control your jaw's alignment. That adjustment can ease your discomfort, so that you feel some relief from your problems.
Addressing A Range Of Dental Issues Through A Full-Mouth Rehabilitation
It is not uncommon for patients to have TMJ issues in addition to other dental problems. You could tax your jaw because you are trying to avoid chewing and biting with damaged teeth, or because you have to work around a smile gap. A review of your oral health could lead to the discovery of several issues, and your dentist could recommend a full-mouth rehabilitation. During a full-mouth rehabilitation, your dentist will take care of a range of problems currently affecting you, so that you can enjoy a problem-free smile.