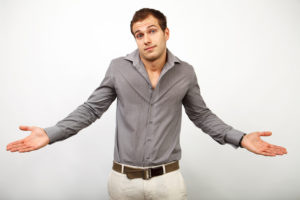 Cosmetic dental work enables your dentist to tackle issues you might have with your smile's appearance. In some cases, patients will have several issues hurting their overall appearance. When you receive porcelain veneers, you can hide multiple flaws with a single treatment. Veneers are used to correct a wide range of problems. Teeth that are damaged or misshapen can have these issues covered up. They can also be used to make your smile whiter – in fact, they can even fix discoloration a standard whitening treatment is unable to help treat. In some instances, you may be able to hide minor alignment issues by having veneers placed.
How Your Dentist Prepares And Places Your Porcelain Veneers
There is a two-visit process required for you to receive porcelain veneers. At the first visit, you will have your teeth measured and prepared for the upcoming placement. The measurement matters because your veneers will need to be a perfect fit. The process of preparing your teeth may involve removing some enamel, so that they fit correctly. A dental lab constructs the veneers, and they will be sent to your dentist's office, where you will return to have them placed. After placement, your veneers should be permanently bonded to your teeth, and dramatically alter how you look when you smile.
Other Cosmetic Treatments That Your Dentist Can Provide
Dental bonding uses composite resin to cover up smile flaws – this material may not be as durable as porcelain veneers, but it can be less costly. A dental bonding treatment can also be completed in one visit (depending on the number of teeth being treated).