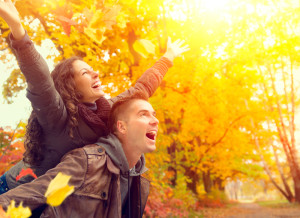 Silver amalgam fillings have been adhered to cavities in people's teeth for over 150 years. Many dentists and patients have moved on to tooth-colored materials for aesthetic reasons, and concerns of an impact on environment and health from amalgam's chief ingredient of mercury. There are still hundreds of millions of people with amalgam fillings, according to the American Dental Association (ADA). Sheridan dentist, Dr. Donald Coon, will expand more upon on the controversy surrounding dental fillings.
Mercury Concerns from Long Ago
Amalgam fillings were invented in the 1830s, by a pair of French brothers. In just a decade, their product, called royal mineral succedaneum, was being used in half of the dental restorations in the upstate region of New York. The concern for mercury poisoning existed back then, just at is does today. The American Society of Dental Surgeons (ASDS) even went so far as to make their members pledge an oath not to use amalgam material for dental fillings. Unfortunately, the only alternate material they found to work at the time was gold, and most people could not afford it. Amalgam fillings became more commonplace, and no actual issues of mercury poisoning were seen. The concerns were alleviated and amalgam became the un-gold standard in dental fillings.
Modern Concerns about Amalgam Fillings
Some people are still uncomfortable over the amount of mercury in amalgam, though others think the quantity is too miniscule to cause problems. Regardless of which side of the mercury debate you're on, there are other issues with amalgam fillings that might make you want to think about alternative options if you should need a filling. Metal expands and contracts with temperature changes. This can lead to cracks and fractures in teeth, opening you up to tooth decay, and more extensive dental restoration procedures. For that reason, some patients are even replacing amalgam fillings before they can do any damage to their teeth. The attractive look of fillings made from materials that can be color matched to teeth, such as porcelain, is an added bonus.
Dental Fillings from your Sheridan Dentist
To learn more about the benefits of metal-free dental fillings, schedule a consultation with your Sheridan dentist by contacting Grinnell Street Dental at (307) 672-7567. Located in the 82801 are, we welcome patients from Sheridan, WY and all surrounding communities.