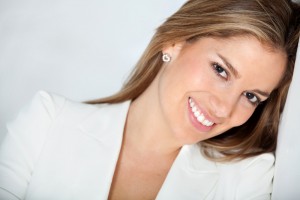 There are a number of options for restoring your smile after losing one or more teeth, each designed according to the amount of teeth lost and their pattern within your mouth. However, dental crowns, bridges, and partial/full dentures focus only on replacing the crowns, or visible portions, of your teeth, which is necessary to once again complete your smile, but does not effectively address the destruction that follows the loss of healthy teeth. Your Sheridan dentist, Dr. Coon, has extensive experience restoring our patients' smiles after they've suffered tooth loss, and explains why dental implants are a must-have for eligible patients who need to replace one or more teeth.
The Discrete Destruction of Tooth Loss
While manmade replacement teeth offer a variety of anchors, including intricate frames and powerful dental adhesives, your natural teeth provide the sturdiest base of all—healthy tooth roots, which are embedded in your jawbone. Aside from holding your teeth in place, your tooth roots serve a vital function in keeping your jawbone healthy. When you bite and chew, the pressure stimulates your roots, signaling your body to send your jaw sufficient nutrients to keep it healthy enough to support your teeth. When tooth loss deprives your jaw of these roots, along with the stimulation, your body reduces the amount of nutrition it sends your jaw, which eventually begins to deteriorate from the nutrient deficiency. As your jawbone grows weak, it can lose its ability to retain the rest of your teeth, leading to further tooth loss and the degradation of your oral health.
Preserve Your Oral Health & Anchor Your Replacement Teeth Securely
As the name suggests, a dental implant is surgically implanted into your jawbone in place of missing tooth roots. As a prosthetic root, a dental implant is not meant to stand alone as a tooth replacement. On the contrary, once your implant heals, it serves as a base upon which Dr. Coon can place your dental crown or partial/full denture, holding it as securely as healthy roots hold your natural teeth. By replacing the root, dental implants help restore the stimulation that your jawbone requires to remain strong and healthy, help preserve your oral health for the long haul as well as immediately restoring your smile.
Dental Implants and More with Your Dedicated Sheridan Dentists
To learn more about tooth loss and the advantages of dental implants, schedule a consultation with your Sheridan cosmetic dentist by contacting Grinnell Street Dental at (307) 672-7567. Located in the 82801 are, we welcome patients from Sheridan, WY and all surrounding communities.