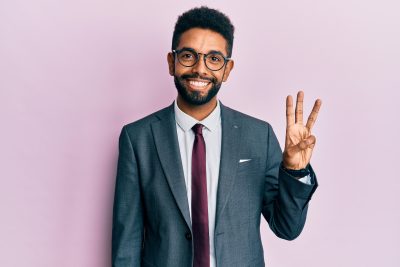 A cavity can form gradually, and it can steadily worsen without your realizing something is wrong…at first. By scheduling regular dental exams, you can receive early warnings about tooth decay and avoid unpleasant complications. However, you can have little warning before breaking a tooth, making this an especially frustrating issue. Fortunately, you are not without treatment options if this occurs. Our Sheridan, WY dentist's office can meet with you to examine the damage and see what kind of procedure might be appropriate. In some cases, restoring a broken tooth can only require a conservative cosmetic dental procedure. However, even if you need more involved care, we can shorten your actual treatment time by providing a same-day crown.
1. You Should Seek Treatment As Soon As Possible
Even if you think the damage to your tooth is minor, you should treat the matter like a serious concern and see your dentist promptly. When you do this, you can make sure that you have treatment before a problem worsens. A broken tooth is vulnerable to more physical damage, and it can also be susceptible to infection. By scheduling care before you experience these problems, you can reduce the amount of frustration dental damage could ultimately cause.
2. The Right Treatment Can Involve Less Work Than You Expect
For a chipped or cracked tooth, we may be able to offer treatment without a permanent restoration. Tooth bonding services restore the appearance of damaged enamel by covering harm with a resin substance that becomes affixed to the tooth structure. By performing this procedure, we can provide treatment and restore the quality of your smile.
Another cosmetic service we can offer is treatment with a porcelain veneer. A veneer requires less preparatory work than a dental crown because the veneer only covers a portion of the tooth. However, this conservative treatment can still provide lasting improvements.
3. We Can Restore The Appearance Of A Badly Damaged Tooth
If a tooth is badly damaged, we can still provide protection in less time than you might expect! Because we have CEREC technology in our office, we can craft and place dental crowns in one day. The crown that you receive will be a close match for your tooth's natural appearance, so it can restore your smile as well as your oral health.
Talk To Your Sheridan, WY Dentist If You Break Your Tooth
Grinnell Street Dental can help you deal with a frustrating and potentially painful dental injury. Remember that delaying treatment can lead to unpleasant complications that threaten both your smile and oral health! To learn more about what we can do for you, or to discuss any other oral health issue that you need to address, please reach out to our dentist's office in Sheridan, WY by calling 307-672-7567.