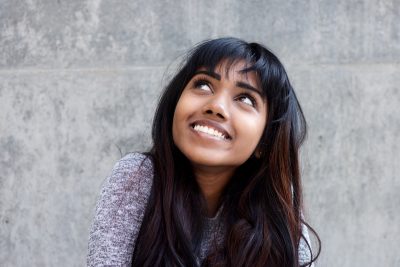 How confident do you really feel when you show off your smile? If you are bothered by issues with the shape, size, or color of any teeth, you can have doubts about your appearance that leave you self-conscious. Rather than accept these flaws as unresolvable, talk to your Sheridan, WY dentist about a cosmetic dental procedure! One procedure we can discuss involves covering flawed teeth with custom porcelain veneers. Veneers are designed to address many different issues at one time. They cover the fronts of teeth to hide flaws while still maintaining a natural look, and their durable design helps them provide long-term benefits!
Do You Wish You Had A More Impressive Smile?
If you find yourself wishing you could show off a smile not affected by that one frustrating flaw – or by several flaws – you can be a good candidate for treatment with veneers. These restorations cover the fronts of teeth so that issues with the way you look no longer have to concern you. Veneers help those worried about the color of their teeth, and they can also hide problems with their shape, size, and alignment.
Using Veneers To Address Different Concerns That You Might Have About Your Smile
Porcelain veneers are custom-made to both provide full coverage and look natural when placed. At an initial appointment, your dentist will take detailed measurements of teeth being restored. They will also perform minor preliminary work to make sure you have space for your veneers. At the time when these restorations are ready for you, our practice will welcome you back so that we can affix your veneers. The bonding process is a permanent one, meaning you can enjoy lasting benefits from this one procedure.
What Other Cosmetic Procedures Should You Look Into?
Tooth bonding treatment can target isolated flaws that concern you, such as problems with a chipped, cracked, or discolored tooth. This service can address issues that veneers are often relied on to resolve, but a bonding treatment can be completed in less time. For those patients who wish they could do something about smile gaps or overlaps but want to avoid metal braces, we can offer treatment with Invisalign. These aligners help you discreetly move teeth without drawing undesired attention in the course of an adjustment.
Talk To Your Sheridan, WY Dentist About Treatment With Veneers
Through treatment with porcelain veneers, you can make exciting changes to your smile! We can use these slim restorations to address concerns about the shape, size, and color of teeth that currently stand out for the wrong reasons. If you are interested in learning more about veneers, or if you want to discuss any other service, please contact Grinnell Street Dental in Sheridan, WY by calling 307-672-7567.