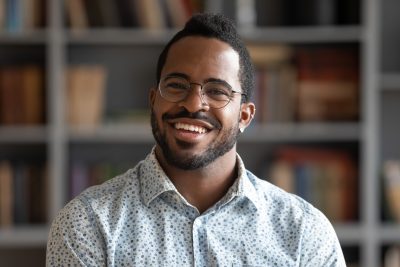 If you have already tried to fight teeth stains on your own, you can be familiar with the frustration that people feel when they try to brighten their smile without help. Even though you have access to store bought whitening agents and whitening toothpastes, it can be difficult to see meaningful changes to the way you look. This may be because you have deeper, more serious stains that require a professional whitening treatment. However, it could also be because you are dealing with discoloration caused by something other than stains! At our Sheridan, WY dentist's office, we can help you fight discoloration effectively and show off a brighter, better-looking smile.
Have Your Efforts To Fight Stains At Home Led To Disappointment And Frustration?
If you have been frustrated by your past efforts to fight stains, you should know that your dentist can help. We can evaluate your smile to determine if stains are the source of your discoloration, or if there are internal tooth problems that have dulled your smile. The right approach to treatment can lead to the meaningful results that you have sought. For those who are looking for help with embarrassing teeth stains, we actually offer two different approaches to care that can be effective and convenient.
Which Approach To Professional Whitening Treatment Suits You?
If you want your smile to look brighter and better by a certain date, you should know that your dentist is ready to restore your smile with an in-office whitening procedure. At your appointment, we can take care to safely speed up the effects of your whitening agents so that you can walk out with a dazzling smile after your one visit. For those who want to pursue teeth whitening from the comfort of their home, we do offer take-home whitening kits. The kits we provide include whitening trays that are custom-made for recipients. These trays make it easier for you to safely apply the bleaching agents your dentist provides to fight stubborn stains.
Looking Into Other Cosmetic Procedures
For someone with intrinsic discoloration – discoloration caused by changes within the tooth structure – we can discuss the advantages of cosmetic dental treatment through tooth bonding or porcelain veneers. Veneers are thin shells that fit over the fronts of teeth. This procedure requires more work than a bonding treatment, but veneers can offer more durability. For those who are approved for bonding treatment, we may be able to finish a procedure in as little as one visit. Both of these options can help with discoloration as well as problems with teeth that are the wrong shape or size, and problems with damage.
Talk To Your Sheridan, WY Dentist About Fighting Teeth Stains
Grinnell Street Dental is ready to help patients in and around our community who wish to do something about embarrassing teeth stains. To find out more, please reach out to our dentist's office in Sheridan, WY by calling 307-672-7567.