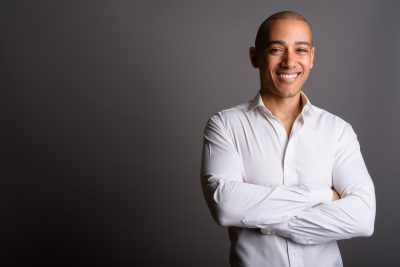 Even if the problem is isolated to a single tooth, it can be embarrassing to have a conspicuous dental flaw affect your smile. While these problems can sometimes stem from past dental injuries that went untreated, they can also be the result of naturally occurring flaws related to tooth shape and size. One option for treatment offered by your Sheridan, WY dentist's office is a tooth bonding procedure. This procedure can produce results in surprisingly little time – you may have the results you want after just one visit! This is one of many cosmetic dental services that we can provide. After finding the right treatment and undergoing care, you can be delighted at how your smile improves!

Should You Consider Scheduling A Tooth Bonding Treatment?
Tooth bonding treatment can change your smile without capping teeth with veneers or crowns. Through the application of composite resin, we can cover up flaws like dental damage, discoloration, and problems with tooth shape and size. One benefit to choosing this approach is that it can be completed in as little as one appointment. Because it takes on several issues at one time, it can also be helpful for those who have several concerns about the way certain unsightly teeth look.
What To Expect From Your Cosmetic Procedure
Instead of changing your appearance with custom restorations, your dentist will use a composite resin substance to make corrections to tooth shape, size, and color. This substance is carefully applied to the surface of teeth, where it will harden and permanently adhere to your enamel. After the application, your tooth can look brighter, it can be a more natural shape for your smile, and it can be free of any visible damages that have concerned you.
We Can Provide A Different Treatment Approach To Restore A Vulnerable Or Misshapen Tooth
Rather than recommend tooth bonding, porcelain veneers, or another cosmetic procedure, your dentist may recommend a dental crown. A crown can provide more than just esthetic improvements. With the placement of a crown, we can provide functional support, meaning the tooth will be better prepared to absorb bite pressure. Our office relies on CEREC technology to make crowns that are ready for you in just one visit. This makes the process of restoring your tooth more convenient, as we remove the need for multiple appointments in order to place a crown.
Talk To Your Sheridan, WY Dentist About Tooth Bonding Treatment!
Many people can point to certain issues that affect their smile. If you have concerns about the shape, size, or color of any teeth that feel unattractive or out of place, find out how tooth bonding treatment can help! In as little as a single appointment, you can show off a more symmetrical and attractive smile. To find out more, please call Grinnell Street Dental in Sheridan, WY at 307-672-7567.