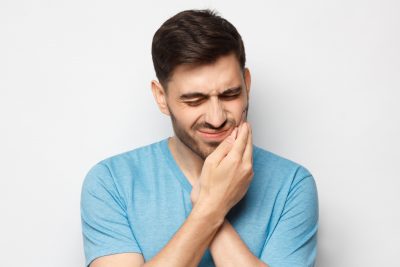 People begin to experience problems with TMJ disorder for different reasons. One patient may come to our Sheridan, WY dentist's office for help because an injury interfered with their joint alignment and caused persistent bite problems. Another person with TMJ pains may need help with bite problems caused by poor dental alignment. While this is an issue that can have several causes, treatment will call for easing joint and muscle tension by addressing poor alignment between the joints. At our practice, we can give you a custom oral appliance that eases tension by correcting your jaw's position. If necessary, we can discuss other services that can improve your bite function and reduce chronic tension on your joints and muscles.
How Is TMJ Disorder Affecting Your Life?
TMJ disorder can be caused by different issues. However, it can affect people in similar ways. Common problems include issues with stiff or painful jaw movement, trouble with persistent discomfort, and problems with headaches and other types of pain in your face and neck. It can also lead to a habit of teeth grinding, a problem that creates more stress and has the potential to wear down your teeth!
Using An Oral Appliance To Resolve TMJ Issues
By providing you with a custom oral appliance, we can stop problems with TMJ disorder from further affecting your quality of life. When you wear this appliance, it will gently correct the position of your jaw to ease ongoing pain and alignment concerns. This reduces stress on the joints and muscles responsible for ongoing pain.
Other Services That Can Improve Your Bite Function
There are oral health issues that can interfere with your bite in ways that make TMJ disorder more likely to occur. During an evaluation, we can see if these issues affect you, and we can determine how treatment can help. One issue that affects a person's bite is malocclusion, as poorly aligned teeth can make even movements more difficult. With Invisalign aligners, we can straighten your teeth and fix these problems. Another solution is to restore weak, damaged, or small teeth with custom dental crowns. We can actually provide crowns in just one appointment thanks to CEREC technology, so we can complete this work in less time than you might anticipate!
Talk To Your Sheridan, WY Dentist About Your TMJ Problems
If TMJ problems are not addressed, they can cause persistent problems with pain and sensitivity that interfere with your quality of life. Fortunately, our Sheridan, WY dentist's office is familiar with the effects of TMJ disorder, and we can provide an effective solution! In addition to recommending oral appliance therapy, we can look out for any oral health issues that can lead to persistent bite troubles. To find out more, please call Grinnell Street Dental today at 307-672-7567.