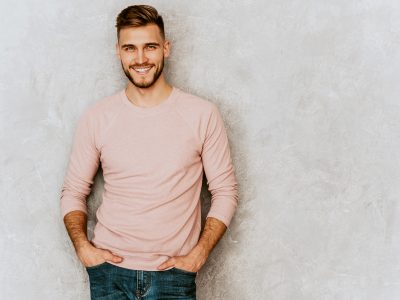 While a cavity will do permanent damage to your tooth structure, it does not have to cause permanent problems for your smile. At our Sheridan, WY dental office, we can actually recommend cavity treatment with dental fillings that imitate healthy tooth structure. The fillings we provide are metal-free; instead of using metal, we use a resin substance that can imitate the appearance of your enamel. This substance bonds directly to your tooth structure to provide long-term support and stability. If necessary, we can also restore teeth with dental crowns. Because crowns provide more support, they can be used when cavities do more damage than fillings are able to address.
What Makes Treatment With Dental Fillings Necessary?
If a cavity forms, it will do irreversible harm to your enamel. Unfortunately, this is the case even when a cavity is caught early. The advantage to early cavity detection and treatment is that we can arrange restorative dental work while the harm to your enamel is still limited. A discreet dental filling can be applied directly to the area where your cavity developed. Once this is done, your tooth can look healthy and natural, and it can enjoy meaningful protection against future infections and physical damage.
Arranging Treatment For Your Cavity
After a cavity is identified, your dentist will examine it to see if a filling will be effective at restoring your tooth. If you are approved for this treatment approach, the area of decay will be removed and bacteria will be cleared away. To protect the area where your cavity had to be removed, we will directly apply your resin material to the area. After that application, the substance will harden to keep out bacteria and provide bite support. The hardened resin can imitate your enamel and avoid unwanted attention.
Why Your Tooth Might Need The Additional Support Of A Dental Crown
Eventually, a cavity will grow to the point where you need a dental crown instead of a dental filling. Crowns require more preparatory work, but you do receive more protection from them. At our practice, we use CEREC technology to make crowns in just one appointment. This enables us to shorten treatment time for patients who have advanced cavities. These crowns, like our dental fillings, are capable of imitating your healthy tooth structure and preserve your smile.
Talk To Your Sheridan, WY Dentist About Receiving A Tooth-Colored Filling
Grinnell Street Dental is ready to help patients who need to deal with recently-formed cavities. Our dental fillings are capable of imitating your healthy tooth structure, which means we can place it without changing your appearance. If you wish to learn more about this or other dental services that we offer, please call our Sheridan, WY dental office at 307-672-7567.